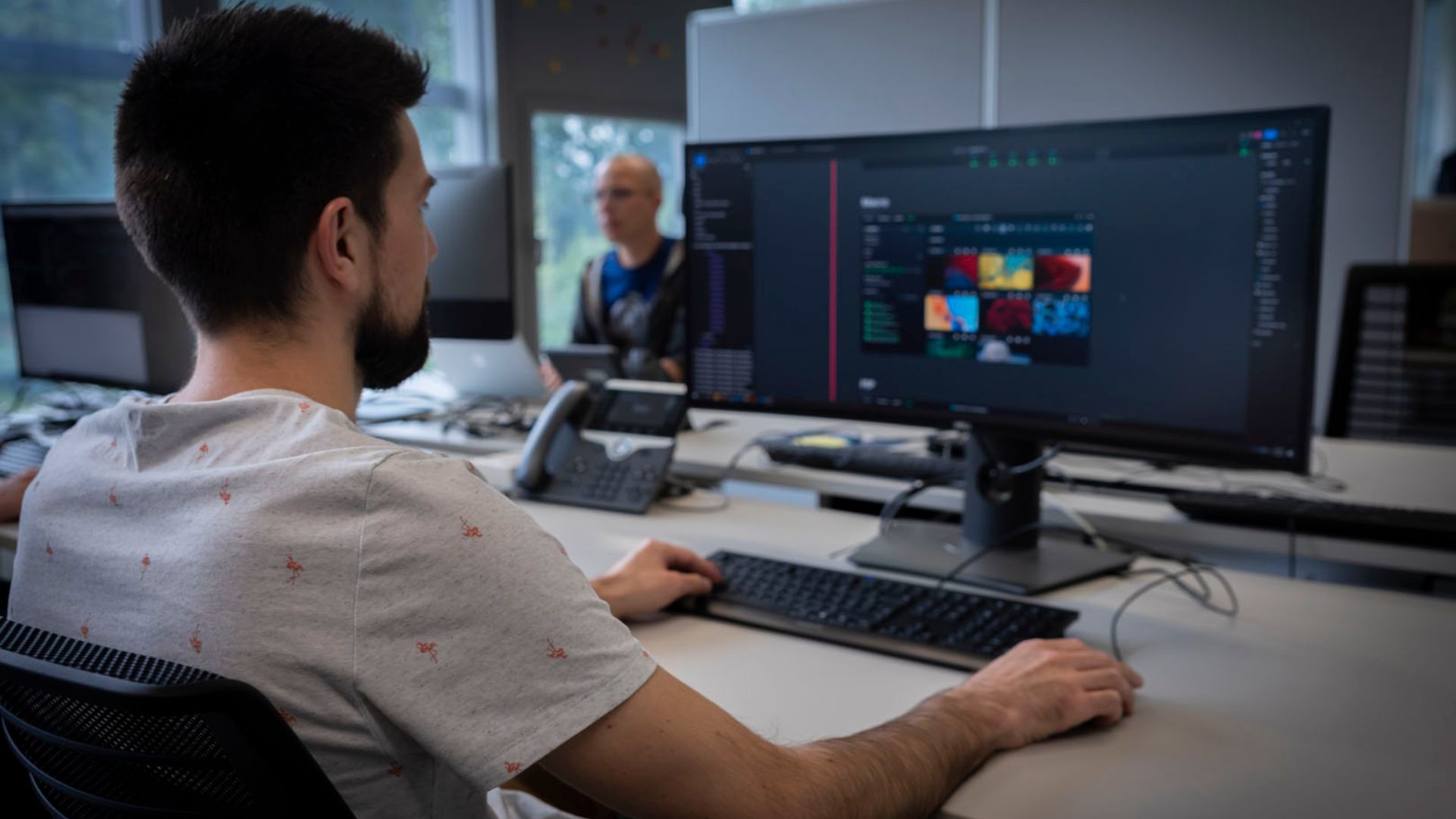 Front-End Developer (M/F)
27.04.2023
TEAM
Enter the media world and take part in the construction of next-gen solutions for media companies, sports, institutions and more.
Be part of a multicultural team and take part in the development of fascinating media related applications .
As an Front-End Developer you will join our teams at our headquarters, located in the centre or Europe in Luxembourg City.
Responsabilities
You work in various projects related to media technologies.
You participate to applications development phases (analysis, development, testing, deployment).
You work in close collaboration with our UX designers and back-end developers.
You take part in the research of new technologies and solutions.
You maintain the custom component library.
Profile
You have at least a Bachelor degree in Computer Science.
You are experienced in HTML, CSS, Typescript, Angular (7 at least, 10 is better).
You are web minded and curious on new technologies.
You are passionate and want to provide the best user experience.
You like to work in an agile environment.
You have a good level of English.
Experience in java development is an asset.
You are a team player able to communicate easily with others.
You are enthusiastic and highly motivated.
You like to work in a multi-cultural environment.
Why work at BCE?
We are BCE, the Broadcasting Center Europe, and we are a European leader in media services, system integration and software development in the areas of television, radio, production and postproduction, telecommunication and IT.
We have an extensive experience on the media market, in which our teams provide high-quality services, supporting our customers in their development.
With more than 200 highly qualified and motivated people, we serve about 400 clients in various sectors, such as TV channels, radio stations, film distributors, producers, advertising companies, telecommunications operators and public services.
And yes! BCE is part of RTL Group, leader across broadcast, content and digital.
You will be located in our headquarters at RTL City, within our modern and connected offices. You will enjoy sharing time with your colleagues at the company restaurant, take a cappuccino break at our cafeteria and get fit at our fitness centre!
Be part of a big team and share moments during employee evenings and activities as well as garden parties and family days!
So, ready to join Our big family ?
Click on the button below to apply to this job, you will be redirected to our mother company, RTL Group! See you soon.
APPLY TO THIS JOB