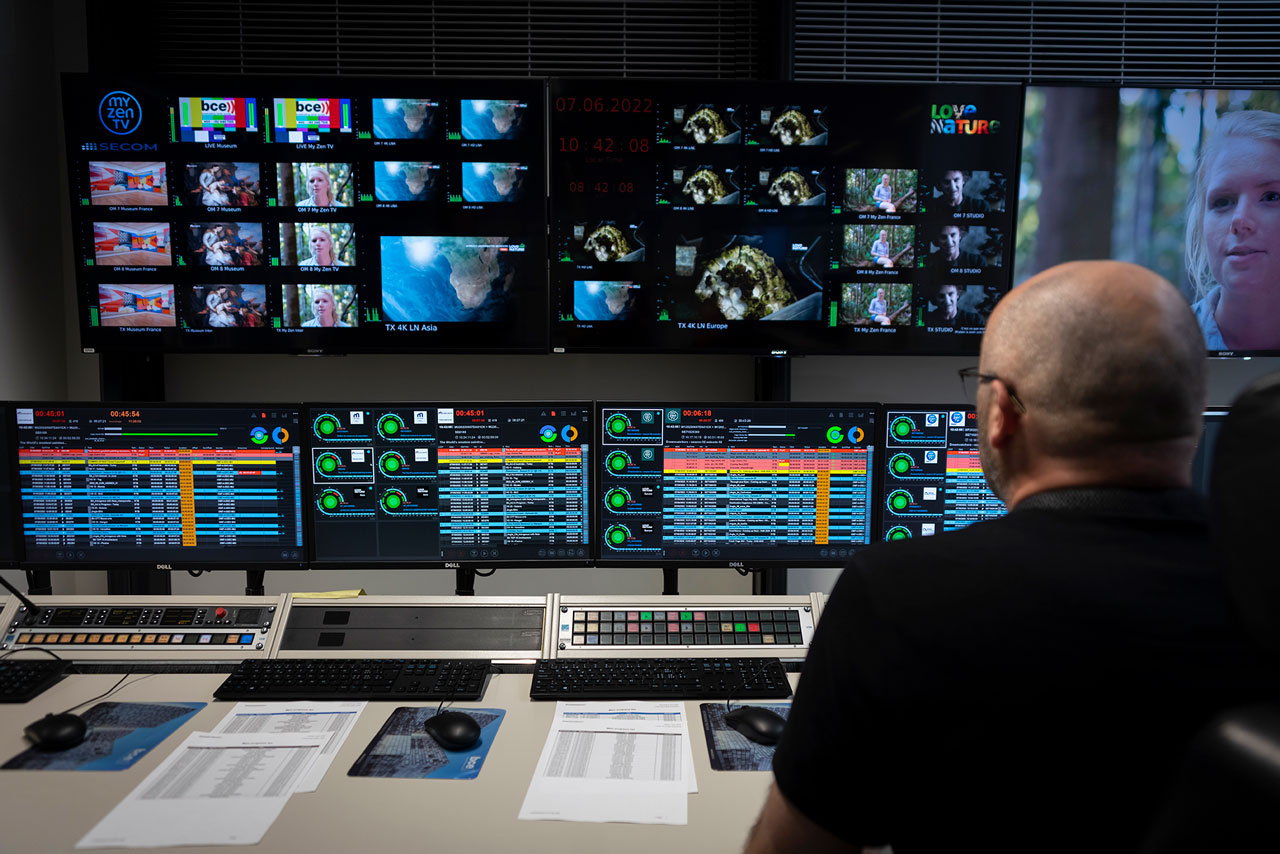 Media Maintenance Engineer (M/F)
27.04.2023
TEAM
Discover the media world by joining BCE's team and take part in the development of the customer experience for modern and immersive media applications.
Be part of a multicultural team and meet new challenges as part of a united team and in your daily work in a fascinating and evolving environment.
Responsabilities
The candidate should have experience in broadcast system engineering and have experience working in the broadcast and media environments.
Should hold a B.S. in Engineering or Computer Science or have demonstrable equivalent experience.
Desire to learn and evaluate new technologies, systems, and workflows.
The candidate should have significant experience related to broadcast systems design and integration.
Experience with AutoCAD, Microsoft Word, Excel, Visio, Window, Linux and MAC operating systems preferred.
Excellent knowledge of written and spoken English and French. German or Luxemburgish is an advantage.
Willingness and ability to work a flexible schedule to include nights, weekends, holidays, and on-call support of a 24x7x365 Broadcast operation.
Ability to travel to remote project sites.
Profile
Maintenance, installation, and commissioning of technical facilities and projects, including complex media equipment systems as well as computer and data network assets in the media environment.
Ability to rapidly diagnose problems, resolve or provide alternative solutions to maintain production continuity and meet project deadlines.
Participate in the design, development, and deployment of broadcast solutions within the media environment.
Participate and contribute to the training and ongoing education of Operations staff in the operation of equipment and systems.
Work with system vendors and technology partners to install and configure equipment and software, solve system problems and implement solutions and upgrades.
Participate and contribute to the commissioning of the media Projects in the EMEA area.
Why work at BCE ?
We are BCE, the Broadcasting Center Europe, and we are a European leader in media services, system integration and software development in the areas of television, radio, production and postproduction, telecommunication and IT.
We have an extensive experience on the media market, in which our teams provide high-quality services, supporting our customers in their development.
With more than 200 highly qualified and motivated people, we serve about 400 clients in various sectors, such as TV channels, radio stations, film distributors, producers, advertising companies, telecommunications operators and public services.
BCE is part of RTL Group, leader across broadcast, content and digital.
You will be located in our headquarters at RTL City, within our modern and connected offices. You will enjoy sharing time with your colleagues at the company restaurant, take a cappuccino break at our cafeteria and get fit at our fitness centre!
Be part of a big team and share moments during employee evenings and activities as well as garden parties and family days!
So, ready to join Our big family ?
Click on the button below to apply to this job, you will be redirected to our mother company, RTL Group! See you soon.
APPLY TO THIS JOB