18.12.2020
SATIS TV 2020 Conclusion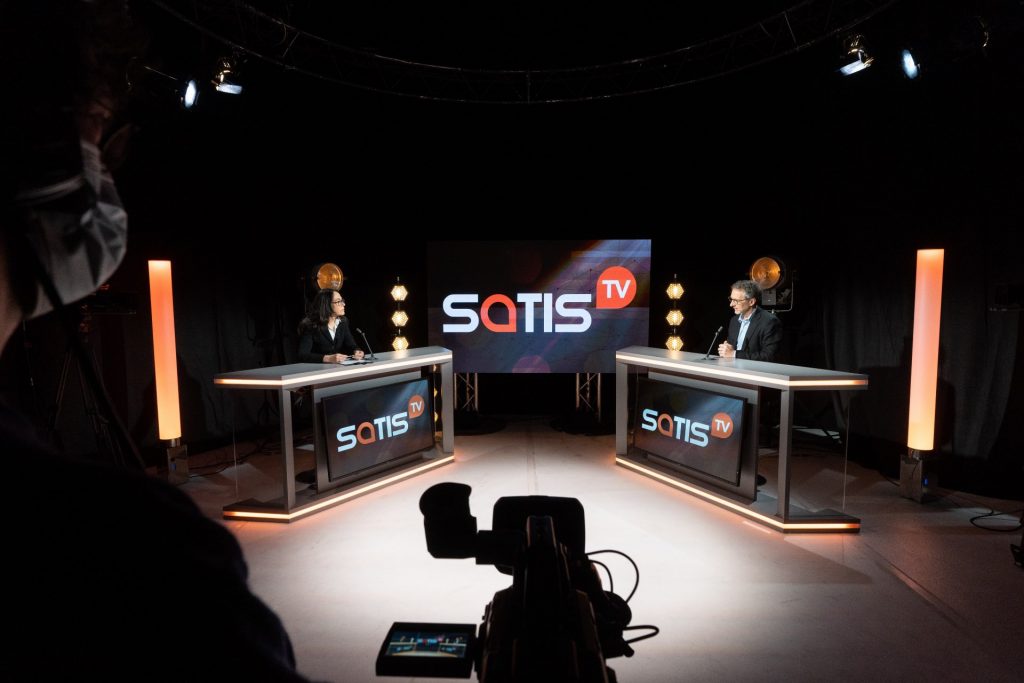 For its 2020 edition, SATIS, a major event for audiovisual technologies, has setup SATIS TV, the first event channel dedicated to the audiovisual sectors. Let's look back on this event produced and live streamed by BCE and Freecaster.
Freecaster, BCE's subsidiary specializing in online video services for high-quality live and on-demand content, was on hand alongside BCE to provide coverage for the two SATIS TV sets, which took place within the AMP VISUAL TV set fleet.
Two technical and artistic teams composed of directors, technicians, engineers and cameramen provided more than thirty live recordings and more than twenty recordings during the 5 days of the show.
"When SATIS awarded Claude Lelouch an Honorary Trophy in 2019, he reminded us that constraint requires imagination, it's so true! This particular period when the audiovisual, film and entertainment industry is being put to the test has effectively forced us to reinvent ourselves.", explains Stephan Faudeux, director of the show before recalling: "Since its inception 38 years ago, the basis of the event has been based on highlights of experiences, exchanges of information, presentations and demonstrations… Ingredients that are found every day on traditional TV channels, then the idea came to my mind: why not consider a thematic channel with a program schedule that reflects the variety of our problems while taking advantage of the technologies that our exhibitors?"
SATIS TV in numbers:
5 days of live broadcasting or nearly 30 hours of stage welcoming experts from the audiovisual, film, integration, and communication sectors.
More than 30 Talks featuring SATIS TV Partners' companies, products, and services
15 Happy Hour shows where women and men, directors, producers, technicians… share their vision of innovation at the service of creation.
Behind the scenes of France Télévisions and SATIS TV unveiled in 7 shows.
Nearly 40 Partners presenting their new products and services.
More than 60 products and services presented in detail on the site.
The concept has received a favorable response in particular because of a convergence of video and IT that promotes the arrival of many products and services to present to the market with new way of working to demonstrate.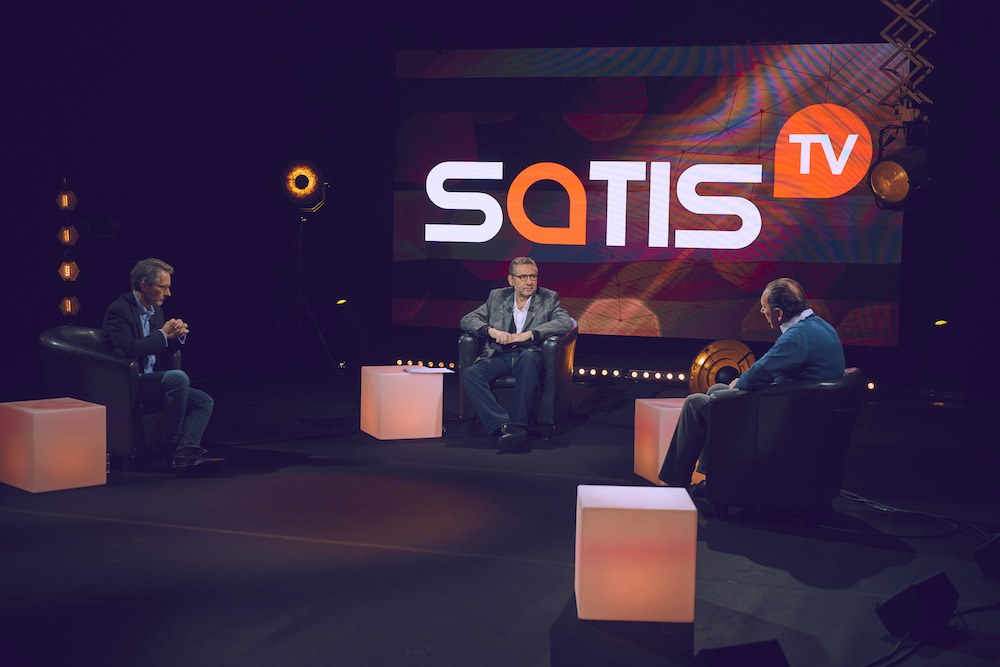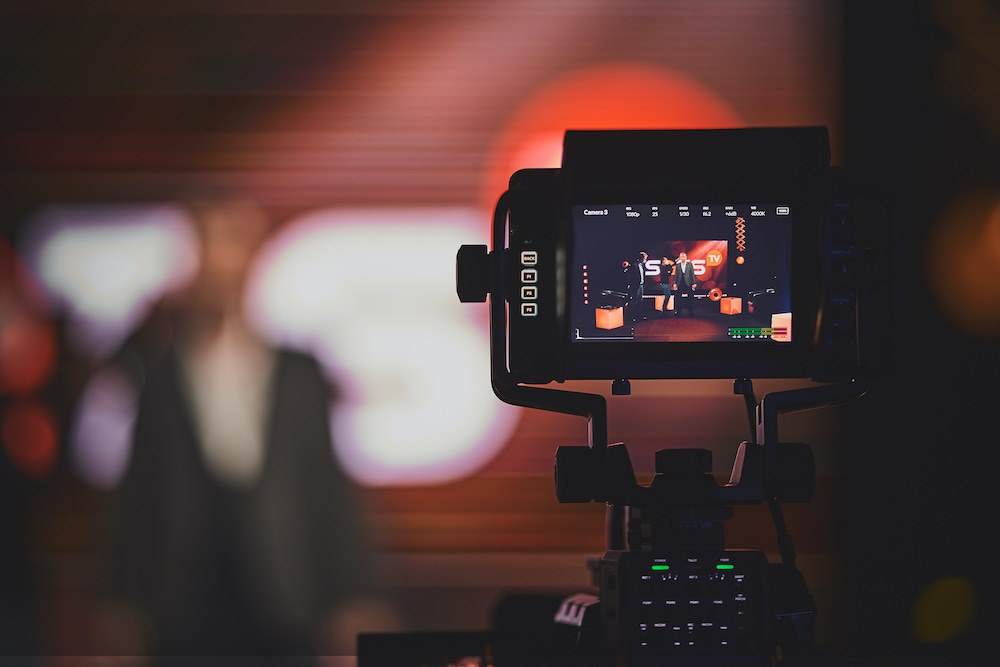 A wide audience
By the end of the first week of live broadcasting, SATIS TV had already won the first part of its bet with audience peaks reaching up to 3000 people simultaneously. This success demonstrates the commitment of a very close-knit community and its need for information.
But these 50 hours of editorial programs will live far beyond since they are now accessible on demand until the next SATIS.
For its first edition, SATIS TV was able to engage its traditional visitors in their greatest diversity, ensuring the annual continuity of a major event for the sector.
This online edition opened SATIS internationally with 90% of French participants (98% in 2019) from more than 19 French-speaking countries.
Audiovisual and Cinema at the heart of expectations
Professionals from the film, audiovisual, media, communication and integration industries mostly followed the live expert sets.
Note the consolidated presence of professionals in Communication, Corporate and Audiovisual Integration, sectors for which SATIS is increasing publishing interests.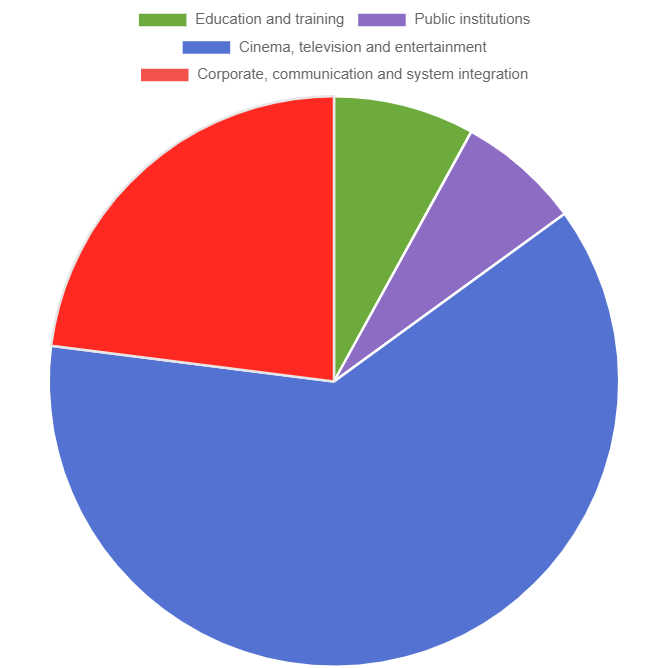 SATIS TV, much more than an event channel
The expectations of visitors to the online site are the same as those of visitors to a show.
SATIS TV has therefore set itself the goal of responding to them in the best possible way through an editorialization that proposes, among other things, the presentations of SATIS TV Partners (with talks, products and services sheets).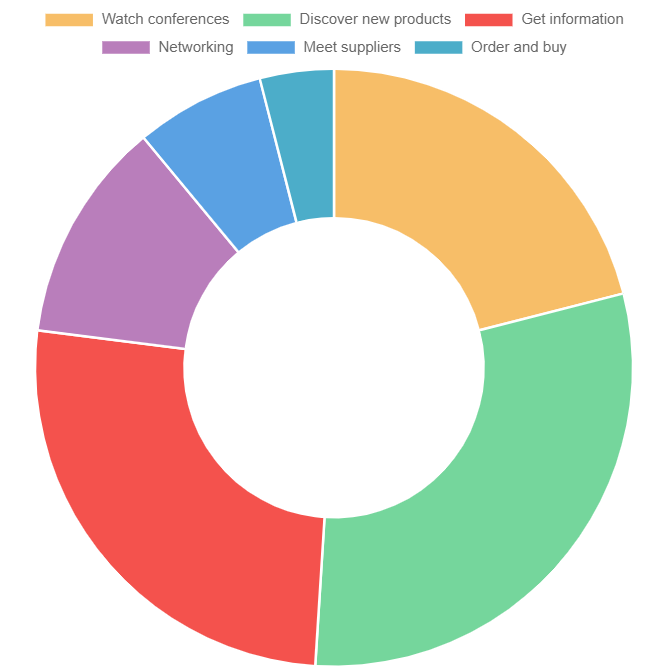 SATIS TV Programs and Spectators Grid
This year, SATIS TV took over from SATIS by presenting many new and innovative products available on the satis-expo.com platform.
The conferences, which have become for SATIS TV the Experts Sets, are still generating a major interest. The quality of their content is unanimously recognized by visitors who sometimes seek as much training as learning.
About thirty expert and masterclass sets or nearly 30 hours of live. More than 120 speakers gathered on the expert sets broadcast live with chat sessions. These sets, which represent the backbone of the event, deal with issues that are in line with the requests of professionals. They will remain relevant until SATIS 2021.
SATIS offers today to find these sets of experts in VOD: Indeed, all the live streams made by the teams of Freecaster/BCE were recorded and edited on the spot, allowing SATIS to quickly make available its videos on its website.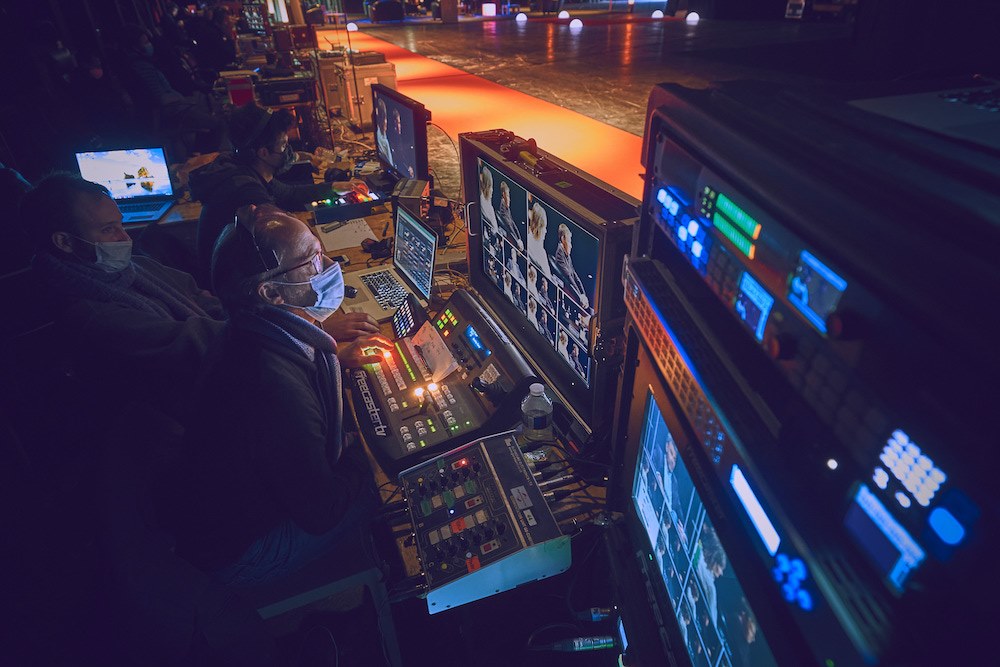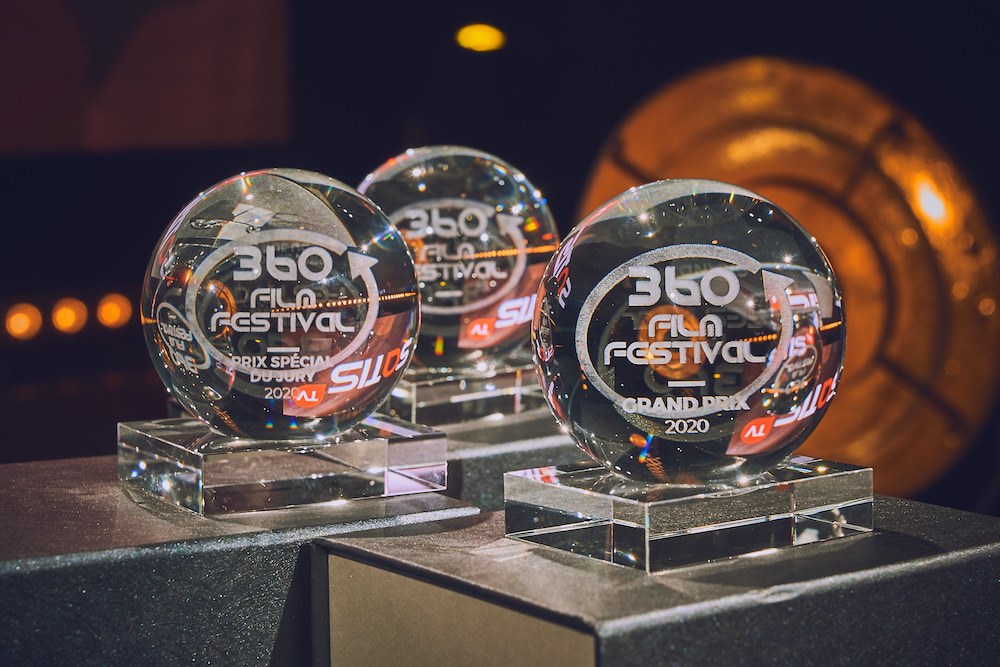 More than 30 Talks, 15 Happy Hour shows and "Les Coulisses" that reveal the innovative approach of France Télévisions for its various programs but also behind the scenes of SATIS TV presented with Freecaster, provider of production and live streaming of the event (in collaboration with BCE France) and AMP Visual TV, supplier of the studios.
The fifth prize ceremony of the 360 Film Festival, broadcast live, brought together members of the Jury and laureates scattered around the world. A real challenge won hands down!
With 23 content from Virtual Reality, Augmented Reality and Large Formats in competition, this fifth edition showcased the diversity of immersive formats with 5 world premieres and 10 out-of-competition content.
You can find the Awards on the www.satis-expo.com website.
About 9000 viewers online
During the 5 days of live SATIS TV, nearly 9,000 viewers from more than 20 countries were installed in front of their screens to follow live the thirty or so expert trays and listen to the 120 speakers: an audience success that exceeded the expectations of the organizers!
And it is not over yet. Since the end of SATIS TV, all shows are available in Replay already with more than 10,000 views and nearly 5,000 viewers.
The audiovisual, film, integration and communication community has responded and continues to respond to SATIS, whatever its form… A commitment that proves that this event is unavoidable.
Freecaster and BCE will have delivered production and live streaming services matching the quality of this event. SATIS TV has benefited from an impeccable broadcast quality allowing all professionals in the audiovisual world to be able to follow the show without interruptions.