Events

Hamburg Open 2024 – Meet BCE at Stand B6.306
17 January 2024

-

18 January 2024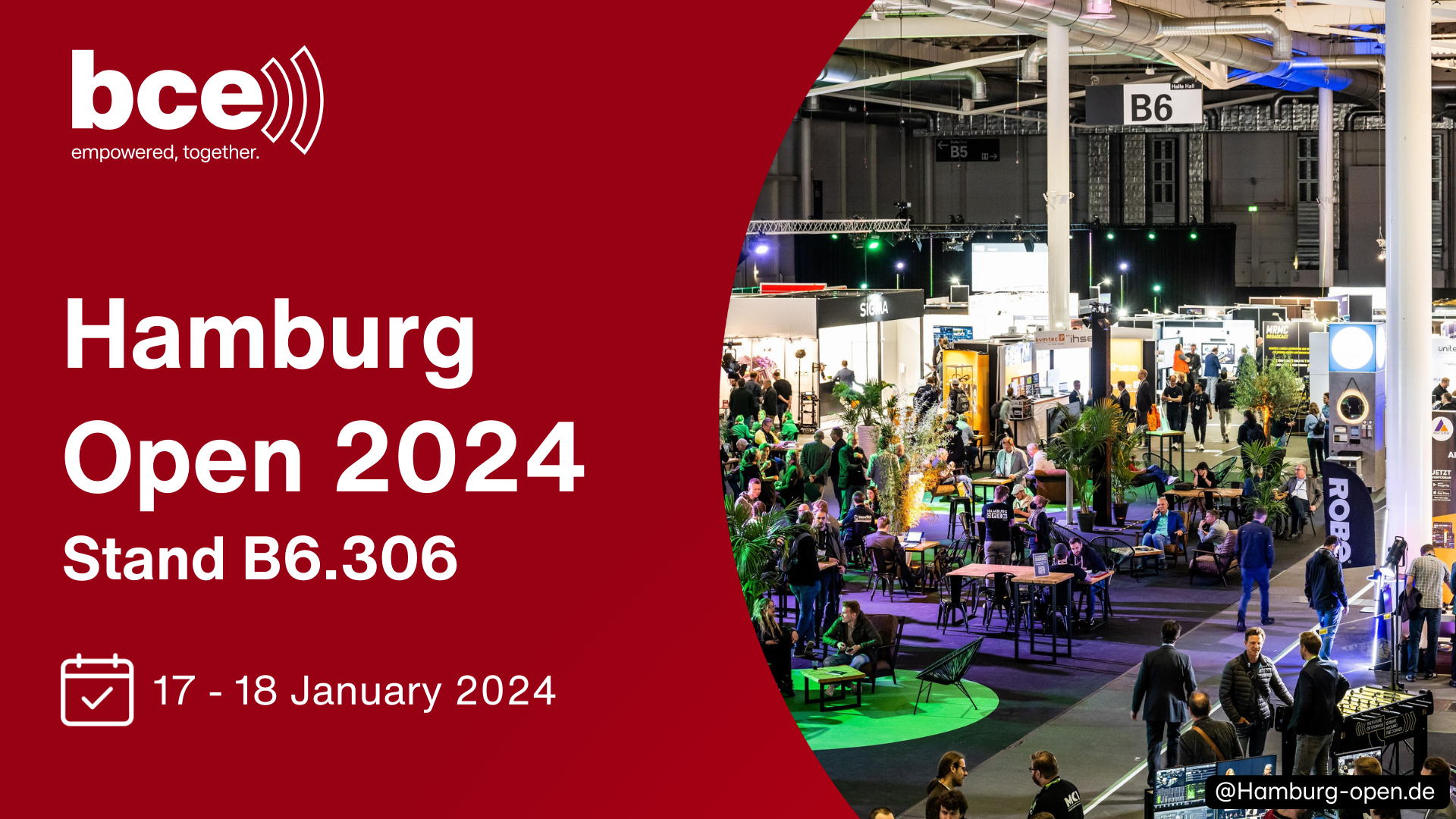 Join BCE at Hamburg Open 2024 in Germany!
Hamburg Open is a German trade show dedicated to innovation for the broadcast industry.
Meet BCE teams during the show and discover our latest innovation: Media-as-a-Service platform! Our all-in-one platform revolutionizes the industry by providing integrated services, platforms, products, support, training, and financial solutions, empowering customers to adapt and evolve according to their unique challenges and needs.
In addition, BCE will be showcasing Holovox, its remote voice-over and fan engagement solution, as well as numerous products and solutions for the media industry: broadcast, radio, OTT, interactive TV software and much more.
To learn more about BCE's media solutions, click here.
Seize the opportunity to discover the future of media innovation with BCE at Hamburg Open 2024.