Events

Meet BCE at Luxembourg Internet Days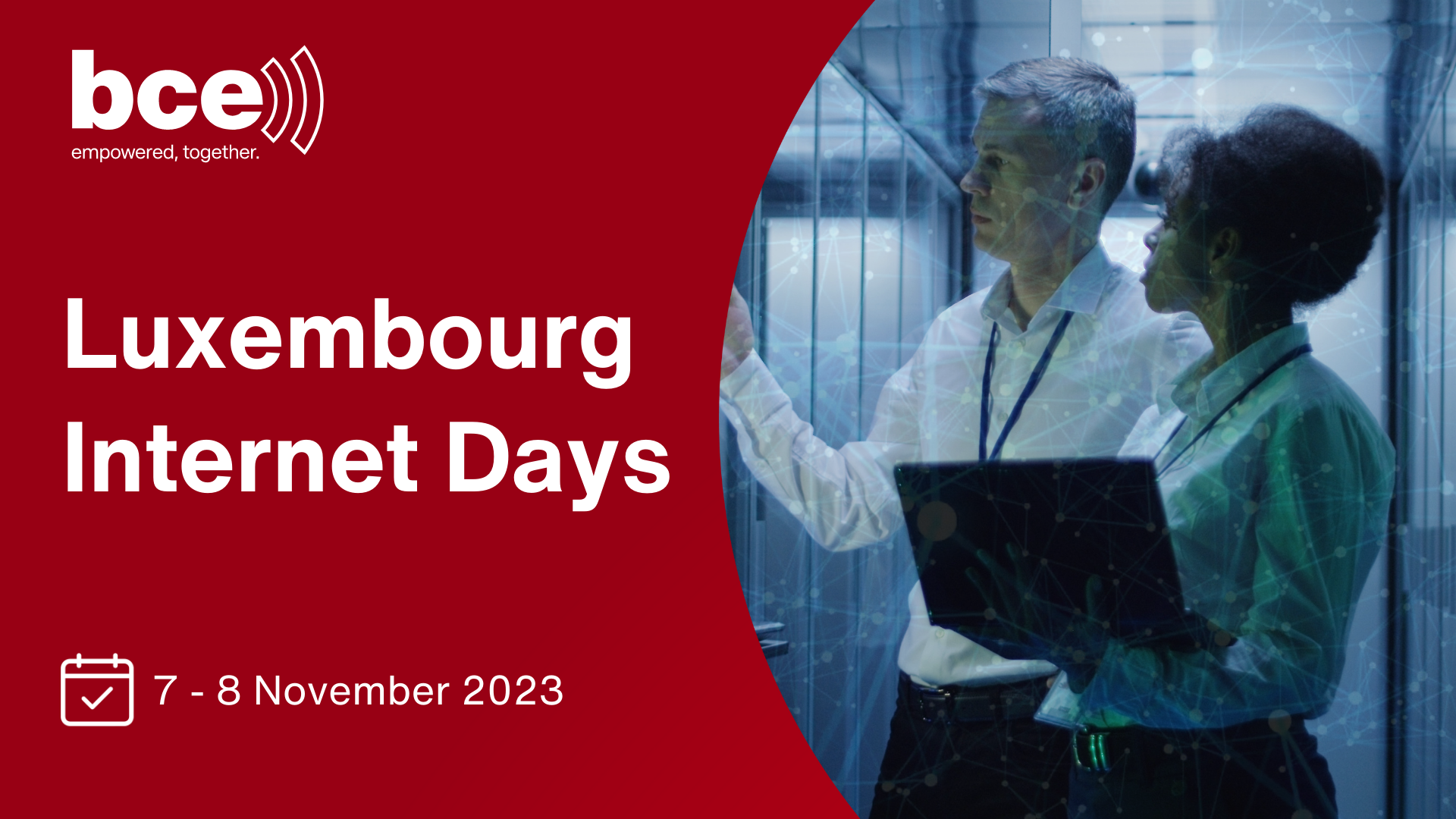 Join BCE at Luxembourg Internet Days 2023!
Meet BCE's team at Luxembourg Internet Days, an exhibition held at the Luxembourg Chamber of Commerce addressing the key Internet related challenges resulting from IT & OT convergence.
This year, during the Luxembourg Internet Days, the focus is on network security and resilience, which is why BCE is presenting its cybersecurity solutions to upgrade any business to the highest level of security.
To find out more about BCE's security offerings for businesses and schedule an appointment with our experts, click here.