06.10.2020
The Alliance for Financial Inclusion streams live with BCE

The Alliance for Financial Inclusion (AFI) relied on Broadcasting Center Europe (BCE) for the global live streaming of its event.
AFI, the world's leading organization on financial inclusion policy and regulation, in partnership with the Ministry of Finance and Luxembourg's Aid and Development, selected BCE to ensure the multilingual live streaming of its event about the opening of its European Office in Luxembourg.
The studio installed by BCE at the Chamber of Commerce in Luxembourg was completely rebranded to match the event's design provided by the customer. While the studio is already pre-equipped with an advanced conference system ,4K cameras, lights and high-quality audio systems, BCE upgraded the audio mixer to match the requirements of the AFI for multilingual live translation.
BCE production team was on site to oversee the multi-location event, as a matter of fact the live stream was connecting various participants on remote locations to the main production stage in live as well as to the interpreters to ensure the perfect translation of all the participants speeches to French, Portuguese, Russian and Spanish.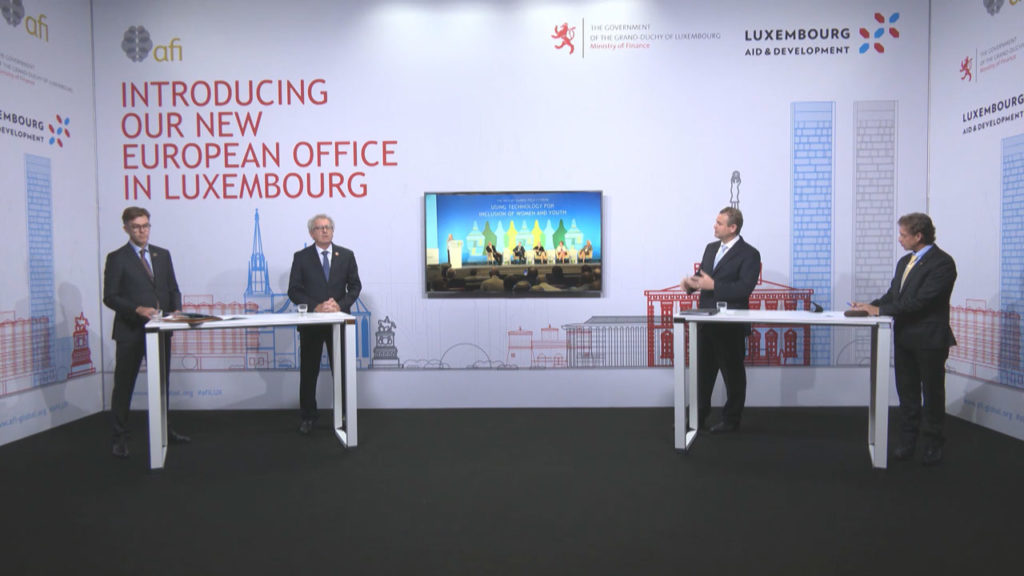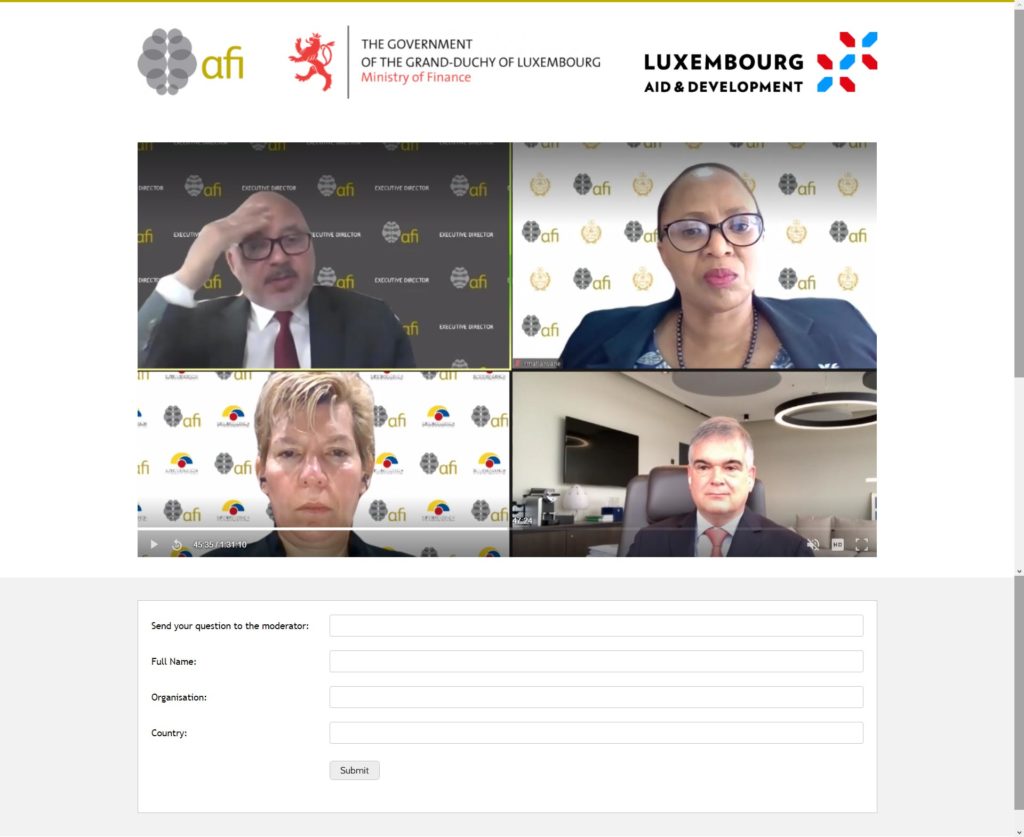 "Since our live streaming platform is proprietary, we can easily upgrade the solution to match special requests from our customers," underlines Xavier Thillen, Head of Production & Digital Media Operations at BCE. "As a result, our engineers easily integrated the multilingual option in the system."
Prior to the live event, the video production, live translations, and the connectivity with the remote participants was tested from the studio at the Chamber of Commerce.
BCE created the live streaming web page, with the integration of the customer and partners graphics, as well as a live online form, allowing the viewers of the live streaming to send their questions to the AFI moderator.
For the live streaming, Freecaster ensured a seamless experience for the viewers thanks to an extended CDN (Content Delivery Network) with key partners, keeping the same availability and quality of the live streaming worldwide. The player featured adaptative bitrate to allow viewers to follow the live stream regardless of their connection speed and the selection of the desired audio channels (original version in English plus 4 translations).
"We are always looking for creating added-value digital experiences, our solid platform ensures the best level of services for the organizer and the viewers." Concludes Xavier Thillen. "Our production team, our media engineers and our IT experts will always work hand in hand to share your moments and stream your events."
---