24.06.2022
Astronauts, asteroids, and experts in Luxembourg and around the globe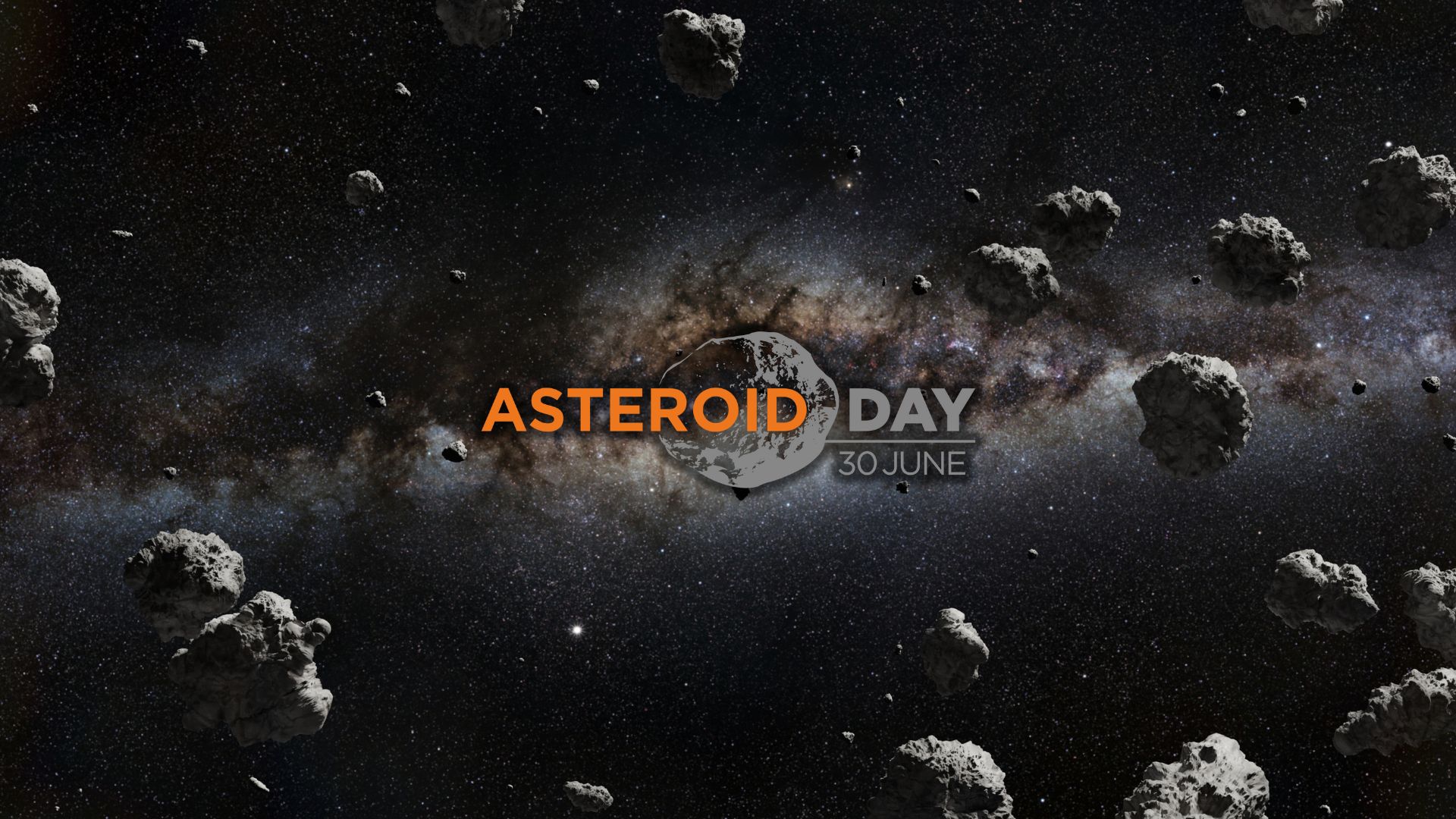 Asteroid Day's Luxembourg-based partners Broadcasting Center Europe (BCE), European leader in media services, system integration and software development in the areas of television, radio, production and postproduction, telecommunication and IT, and SES, the leader in global content connectivity solutions, will broadcast Asteroid Day TV and make it available for millions to tune in via satellite.
The Asteroid Foundation's annual Asteroid Day LIVE programme returns in person Thursday 30 June 2022 at 11:00 CET. After two years as a digital event, astronauts, experts and science communicators from across the world will again converge on Luxembourg to discuss the importance of asteroid research, missions, and advances in space-based technologies. The four-hour-long programme will vividly bring the solar system's smallest worlds to life for audiences of all ages and backgrounds.
Asteroid Day LIVE 2022 will be built around seven panel discussions that will tell the full story of asteroids; from the formation of the Solar System, 4.6 billion years ago, to the scientific work taking place today, and our future prospects as we begin to imagine ways to utilise the resources asteroids contain.
The panels will explore: the origin of the Solar System, how we discover and track Near-Earth asteroids, how we characterise an asteroid according to its composition, orbit and other physical properties, how we will defend Earth if and when we spot a threatening asteroid, what resources we may find on asteroids and elsewhere in the Solar System, how we can utilise space in a sustainable way, and what future missions and technology we have to look forward to.
To tell these remarkable stories, Asteroid Day LIVE will bring together a "Who's Who?" of people involved in asteroid research. Among those transmitting live from Luxembourg's Broadcasting Centre Europe will be: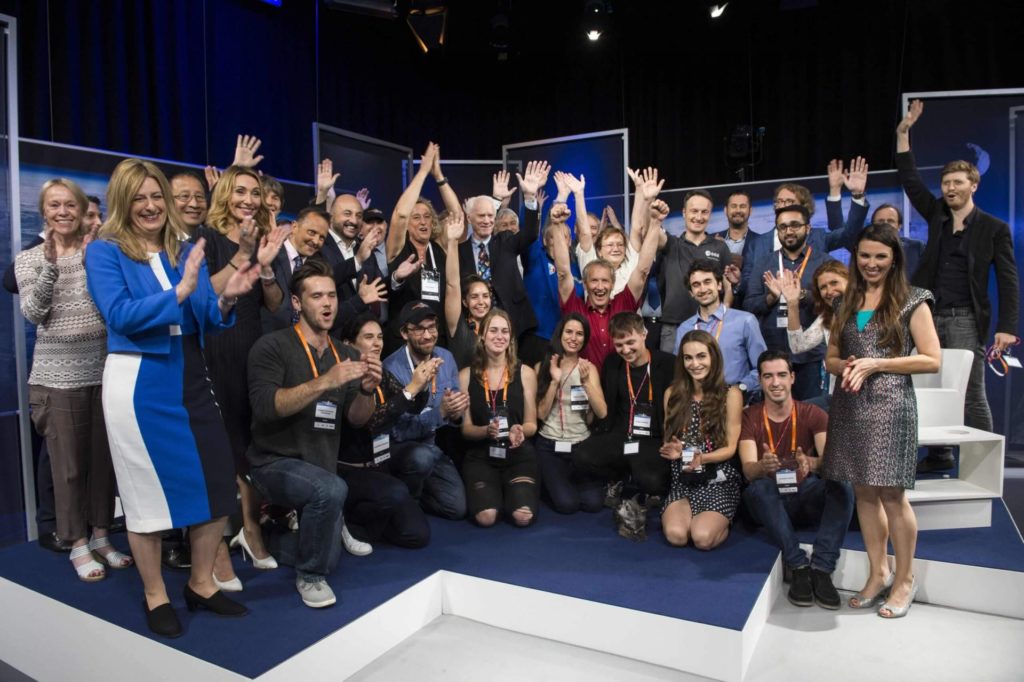 The panels this year will be moderated by Gianluca Masi, Virtual Telescope Project; Phil Plait, Astronomer, blogger, and author, and Stuart Clark, Asteroid Day's Editorial Director, and Patrick Michel, Director of Research at CNRS, Côte d'Azur Observatory. Special pre-recorded interviews will take us into the heart of missions such as NASA's OSIRIS-REx and DART.
In addition to the live broadcast, the Foundation will be hosting a number of educational events in Luxembourg throughout the last week of June. Free events open to the public include:
Invitational Educational Events co-funded by the European Union include:
28 June 14:00 CET – Planetary Scientist Patrick Michel at Lycée Vauban.
29 June 1:00 CET – Astronaut Ron Garan at Lycée de garçons Luxembourg.
29 June 15:00 CET – Asteroid Day Technical Briefing featuring Patrick Michel, Sabina Raducan and Mario Juric sharing the latest asteroid research, joined by NASA astronauts Ed Lu, Ron Garan, ESA astronaut Michel Tognini and cosmonaut Dorin Prunariu at the modern and elegant Arendt House in Luxembourg. Event details. Open to the public
And at the heart of it all is the original purpose of Asteroid Day: to raise awareness that one day we will need to deflect an asteroid away from our planet. Through hard work and dedication, the global asteroid community is working to make this possible – and that puts the asteroid hazard in a class of its own, because uniquely among the natural disasters, asteroid impacts are preventable.
"Asteroid Day reminds the world of just how important these celestial objects are. They hold the keys to understanding the formation of the Solar System, provide steppingstones we will utilise to explore our solar system, and occasionally they hit our planet. We are in an extraordinary time of asteroid research and missions, and every year, our asteroid experts bring new insights and revelations." says Dr Dorin Prunariu, Vice Chair of the Asteroid Foundation and a former chairman of the United Nations Committee on the Peaceful Uses of Outer Space (UN COPUOS).
For more details on Asteroid Day LIVE, visit https://asteroidday.org/asteroid-day-live
---
About Asteroid Day:
Asteroid Day is held on 30 June each year to mark the date of Earth's largest asteroid impact in recorded history, the Tunguska, Siberia event. Asteroid Day was co-founded by astrophysicist and famed musician Dr Brian May of the rock group Queen; Apollo 9 Astronaut Rusty Schweickart; Filmmaker Grig Richters; and B612 Foundation President Danica Remy, to educate the public about the importance of asteroids in our history, and the role they play in the solar system. In 2016, prompted by the leadership of the Association of Space Explorers (ASE), the United Nations declared Asteroid Day to be a global day of education to raise awareness and promote knowledge in the general public about asteroids. Thousands of independently organised events have taken place around the globe, encompassing 125 of the world's 195 countries.
Asteroid Day is been made possible thanks to partnerships with the Association of Space Explorers (ASE), Broadcasting Center Europe (BCE), B612 Foundation, the European Space Agency (ESA), OHB Systems, Luxembourg Chamber of Commerce, Luxembourg Space Agency (LSA), The Planetary Society, SES, the Interdisciplinary Centre for Security, Reliability and Trust (SnT) at the University of Luxembourg, and Twitch. Asteroid Day, Asteroid Day LIVE, Asteroid Day TV and SpaceConnectsUs are all programmes of Asteroid Foundation, a Luxembourg based non-profit.
Join in the Asteroid Day conversation on Social Media!