23.11.2020
Génération Numérique entrusts BCE and Freecaster with the live production and streaming of SATIS TV

"With this TV channel, Génération Numérique wants to distance itself from the virtual shows and low-cost webinars that are flooding the online events sector today," explains Stephan Faudeux, Manager of Génération Numérique and organizer of the SATIS.
"As an event dedicated to audiovisual technology, we want to offer a grid of qualitative programmes both in terms of substance and form with long term content and that will be accessible until the next SATIS. We are therefore very happy to associate BCE and Freecaster with this first SATIS TV," he continues.
Freecaster, BCE's subsidiary specializing in online video services for high-quality live and on-demand content, will be on hand alongside BCE to provide coverage for the two SATIS TV sets, which will take place within the AMP VISUAL TV set fleet. Two technical and artistic teams composed of directors, technicians, engineers and cameramen will provide more than thirty live recordings and more than twenty recordings during the 5 days of the show.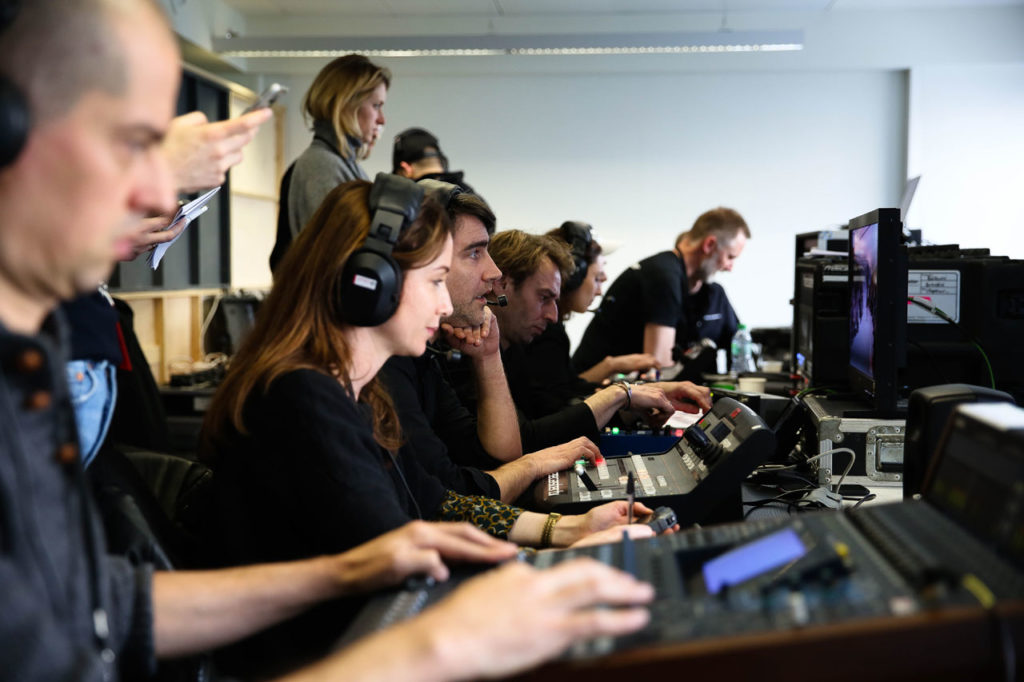 SATIS TV will be produced in 4K in both studios: three large 4K sensor cameras will be assigned to the main studio, which will host the expert sets, and two other large 4K sensor cameras will be used in the secondary studio for Talks and Happy Hour. All this content will be broadcast in HD (High Definition) and the main studio shows will initially be streamed live directly to the SATIS TV portal (program available here) through Freecaster's proprietary live streaming platform.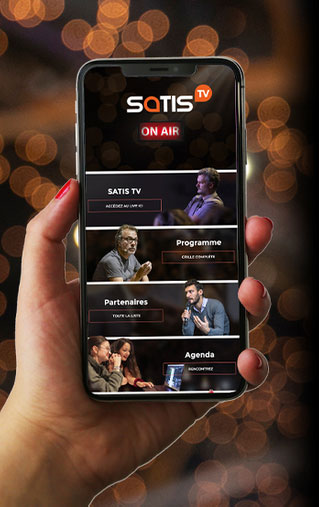 All content will be recorded and uploaded to the SATIS TV video portal available until the next edition of the show in 2021.
A robust platform…
"The video player used by Freecaster has an adaptive bitrate system to ensure the best experience on any OS or platform. Freecaster relies on an extended CDN (Content Delivery Network) developed with key partners that ensures a permanent availability of live streams, even in the event of peak audiences. The robustness of the Freecaster platform and the use of multiple streaming formats will give users the ability to view SATIS TV videos with live to VoD and expert round tables will be immediately available for replay at the end of each live.
In addition to the features used in SATIS TV, BCE and Freecaster's platform can also broadcast on social networks, connect with speakers remotely, integrate subtitles, multiple audio channels, or even geo-targeting the content to certain territories.
Finally, the Freecaster player offers an advanced user experience, if the customer wishes, viewers can have access to a selection of viewing angles, separate video streams (live or not), live rewinding and captioning. Explains Philippe Mauduit, President of BCE France.
2020, a particularly busy year for BCE
Identified in the market for the quality of its services, the European leader in media services has delivered numerous streaming projects. His latest references include Louis Vuitton, Guerlain, Jacquemus in the world of fashion, Montreux Volley Masters, MXGP.tv, the International Equestrian Federation and the Skoda Tour, for sport, or AG2R, Mutual Harmony and even the European Commission at the institutional level.
Today it is the SATIS, the most important French-language event dedicated to audiovisual technologies, that will rely on BCE to produce and broadcast the programme schedule of its first channel whose content will be picked up on the sets of AMP Visual TV on the Plaine Saint Denis, from November 23 to 27.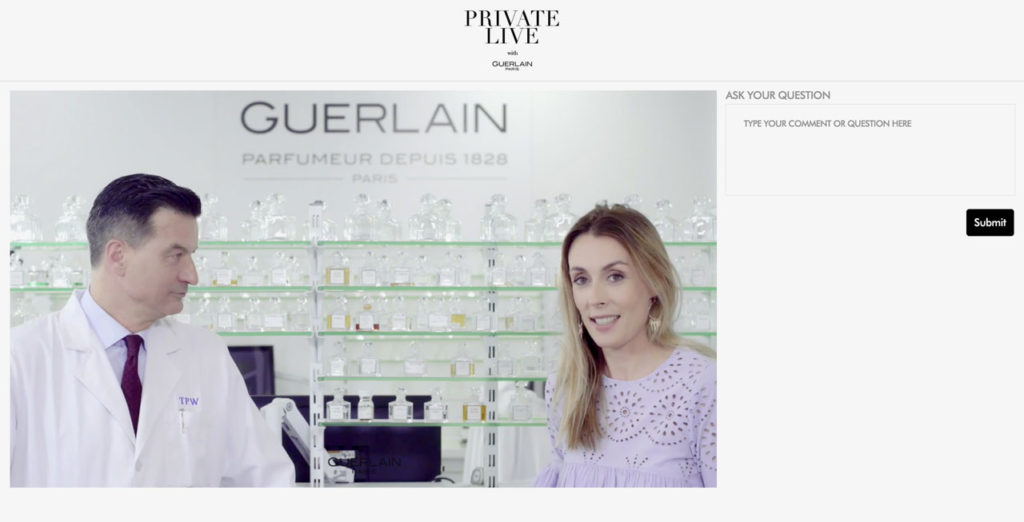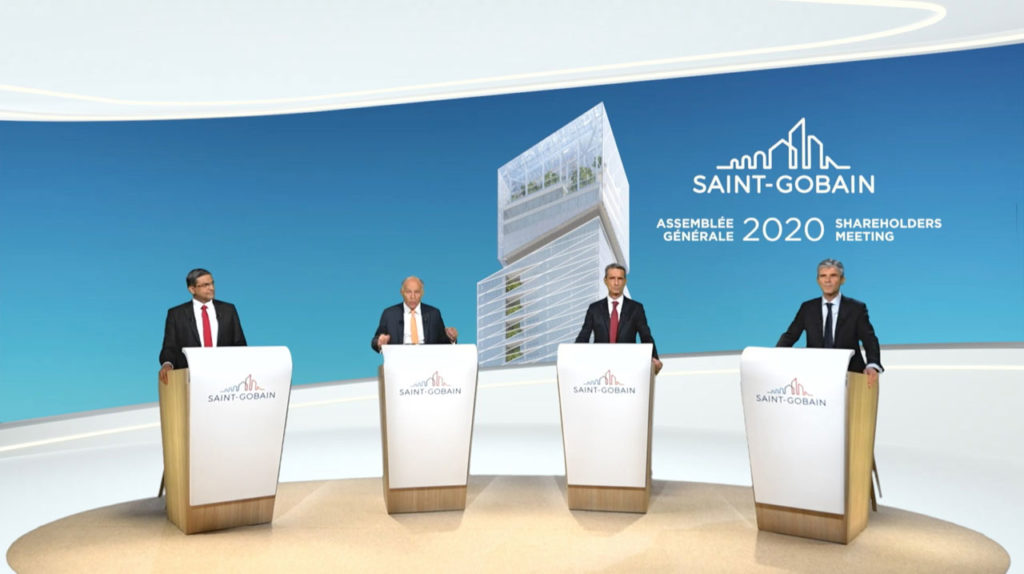 About BCE France and Freecaster
A subsidiary of RTL Group, BCE is a European leader in media services, software development integration in the fields of television, radio, production, post-production, telecommunications and IT.
BCE has about 400 customers, television channels, radio stations, film distributors, producers, advertising companies, telecommunications operators and utilities.
Its subsidiary, Freecaster, covers the entire video value chain, from production to streaming via a proprietary online video platform. Founded in 2004, Freecaster caters to clients such as broadcasters, brands, event organisers and sporting and cultural events (among its references are: RTBF, the LVMH group, Tomorrowland, the European Commission or MXGP).
The combined expertise of BCE, BCE France and Freecaster spans the entire value chain, from video production to streaming, system integration, live storage in state-of-the-art data centers and a proven worldwide broadcasting process, including in China.
For more information on BCE's live streaming services, it's here…
About SATIS TV
SATIS TV is offering an editorialized event dedicated to the audiovisual value chain (broadcast, cinema and corporate) from 23 to 27 November with more than thirty expert sets. This online show is organised by Génération Numérique.
SATIS TV is organised with the support of the Seine-Saint-Denis, Plaine Commune, the CNC and the Pôle Media Grand Paris.
Follow SATIS TV on social networks…
Facebook : Satisexpo / Screen4All / 360 Film Festival
Twitter : @satisexpo / @Screen4allforum
LinkedIn : Satis Expo and Screen4all groups
#SATISTV #SATIS #SCREEN4ALL #360FILMFESTIVAL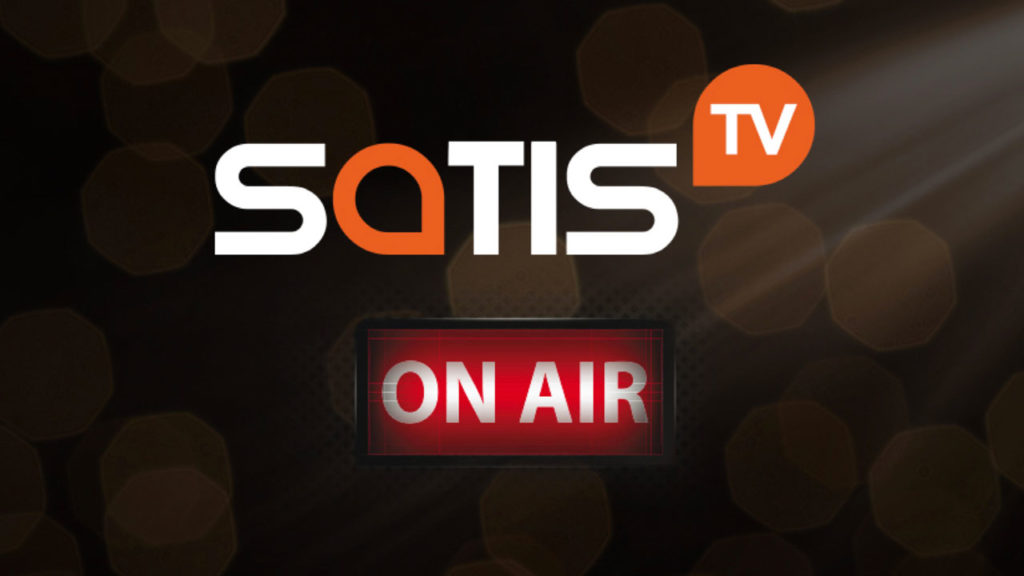 About Génération Numérique, the 360° agency
FFounded in 2014, Génération Numérique is a 360 agency that offers information to professionals in the film, television and new media industries. The company publishes three magazines: Mediakwest, Moovee and Sonovision. To strengthen this information strategy, Digital Generation acquired SATIS in 2017 and merged it with Screen4ALL, a forum for innovative technologies for film, television and new media. It also organizes the 360 Film Festival, an international festival dedicated to the creation of Immersive Content (VR/AR/Grands Formats). Génération Numérique was born out of the passion of its founders for creation and innovation and the desire to share with as many people as possible the advances of an audiovisual ecosystem in constant evolution.