30.06.2021
The Asteroid Foundation's annual Asteroid Day LIVE programme premiers Wednesday 30 June 2021 at 18:00 CET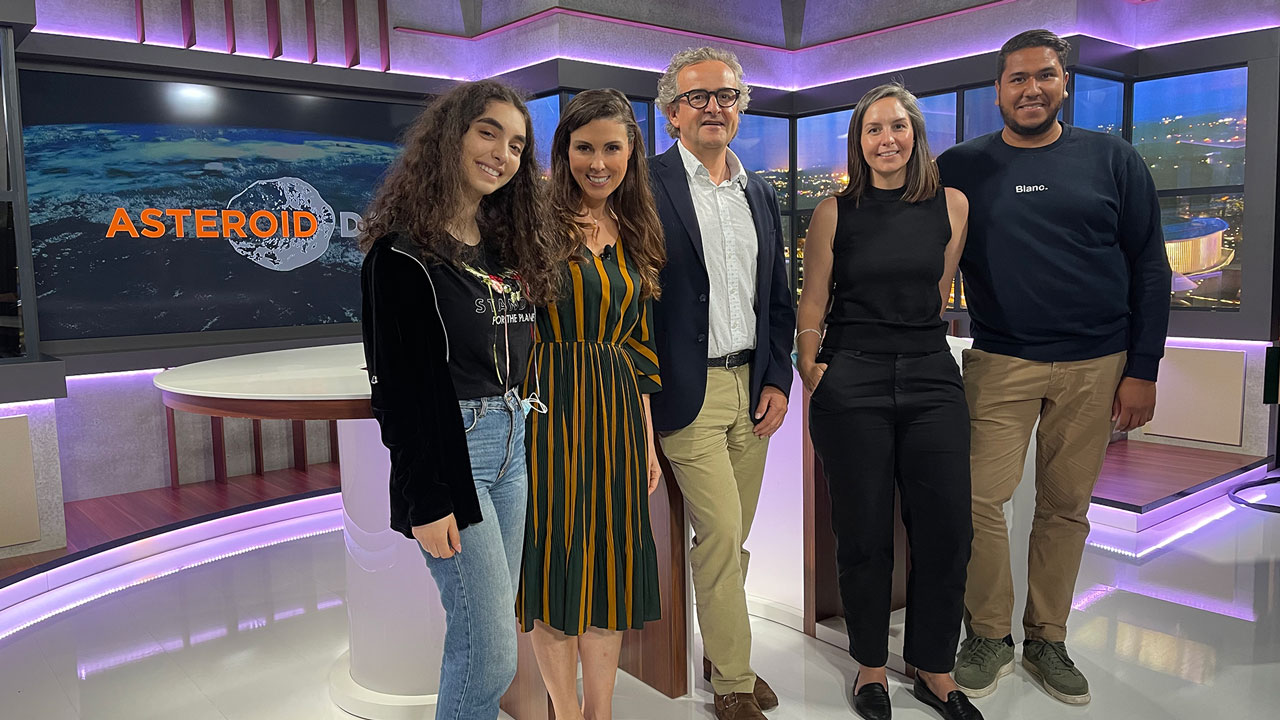 BCE ensures the production, the playout, and the live streaming of the five hours programme in which Asteroid Day Co-founder Dr. Brian May and the most engaging voices in science communications from around the world, will bring the solar system's smallest worlds to vivid life for audiences of all ages and backgrounds.
Since the 1st of June, and until the 4th of July, Broadcasting Center Europe (BCE) ensures the playout of Asteroid Day TV which features content from Discovery Science, TED, IMAX, BBC, CNN, the Planetary Society, the European Space Agency (ESA), independent filmmakers and other educational content producers.
Asteroid Day TV now culminates with Asteroid Day LIVE which celebrates the 25th launch anniversary of NASA's NEAR-Shoemaker spacecraft, and the 2021 launch of three new asteroid missions, NASA's Lucy, NEA Scout and DART – the world's first mission to test an asteroid deflection technique – and much more.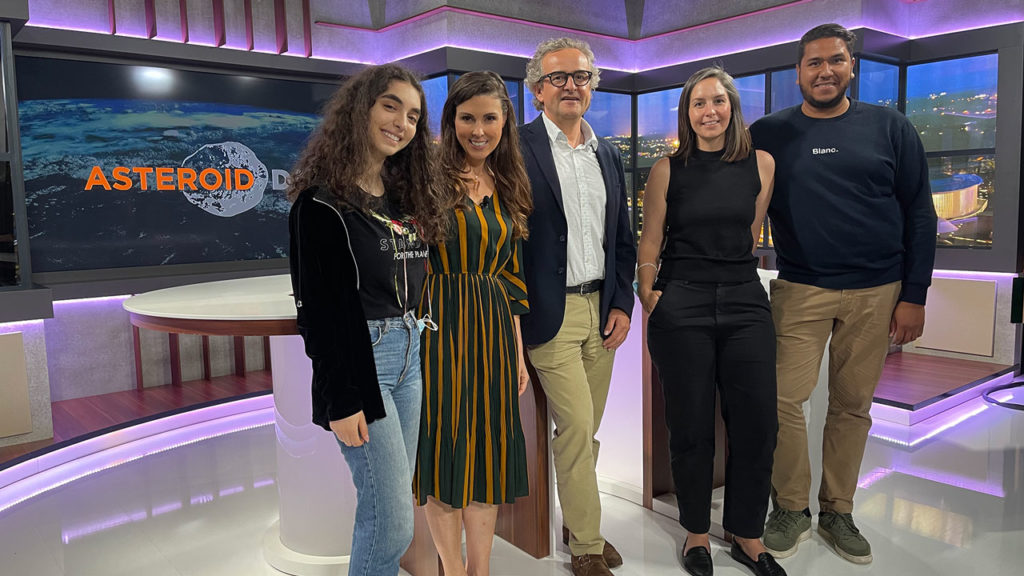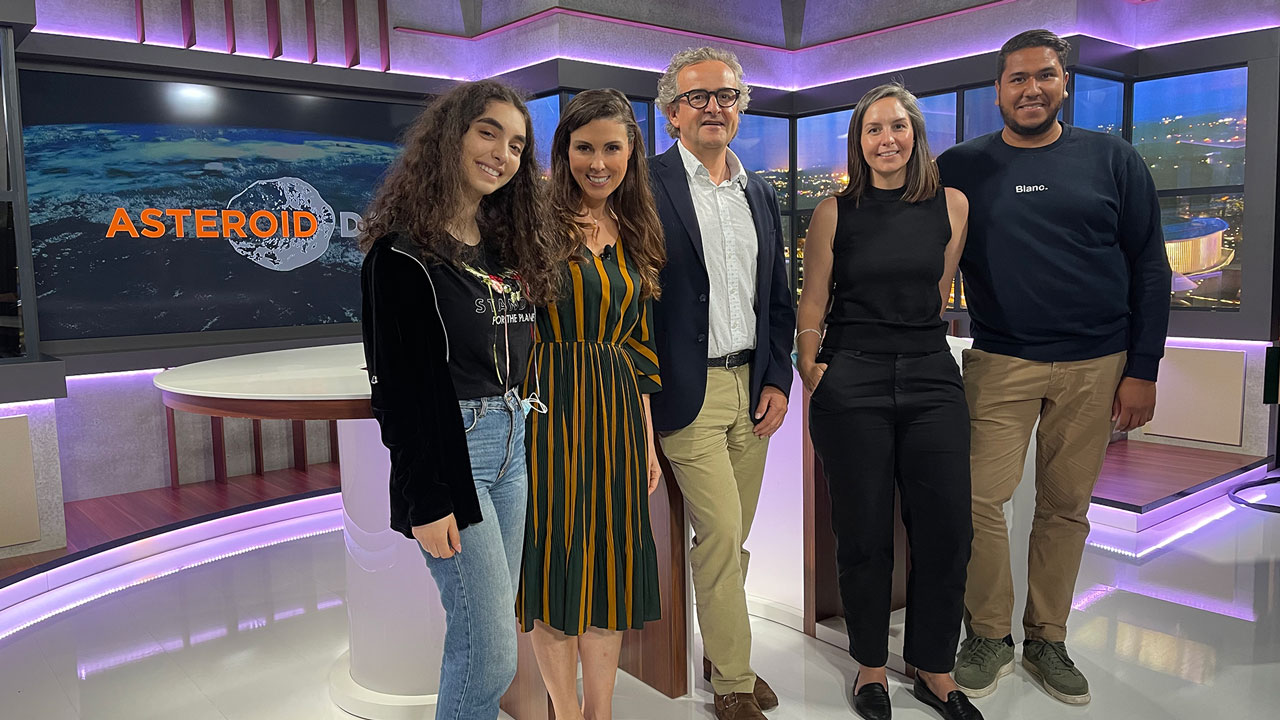 Anchored by RTL presenter Lisa Burke from Luxembourg's Broadcasting Centre Europe, 2021's Asteroid Day LIVE features a "Who's Who?" of people involved in asteroid research. Programme highlights include:
Asteroid Day's co-founder, and Queen guitarist, Brian May talking about his work making stereoscopic "3D" images to give researchers better views of their asteroid targets.
One of the principal architects of modern asteroid research, Andy Cheng of Johns Hopkins University Applied Physics Laboratory, discussing the astonishing discoveries made by the NEAR-Shoemaker mission and the groundbreaking work that NASA's DART mission will undertake.
Naomi Murdoch from ISAE-SUPAERO, Toulouse, France, tells us how landing on an asteroid could be more like a splashdown than a touchdown.
University of Arizona's Dante Lauretta and Makoto Yoshikawa from the Japan Aerospace Exploration Agency talking about the amazing successes of their space missions to retrieve rock samples from asteroids.
And we look to future missions such as NASA's Psyche and Lucy and ESA's Hera, with Lindy Elkins-Tanton of Arizona State University, Cathy Olkin of Southwest Research Institute, and Heli Greus of ESA.
Other high profile speakers and moderators this year include Pedro Duque, former ESA astronaut and Spain's minister of science and innovation; American astronauts Ed Lu and Leland Melvin and cosmonaut Dorin Prunariu; private space traveler Anousheh Ansari; Patrick Michel, director of research at CNRS (Centre National de la Recherche Scientifique) and NEO-MAPP lead; Ruy Pinto, Chief Technology Officer of SES; Franco Ongaro, ESA's Director of Technology, Engineering and Quality; Bill Nye, 'the science guy' and CEO of The Planetary Society; Elena Adams, Johns Hopkins University Applied Physics Laboratory's; "Internet Rocket Scientist" Scott Manley; and Asteroid Day's Editorial Director, Stuart Clark.
The Planetary Society and Asteroid Foundation have co-produced a new video series titled 'Meet the Asteroids' that will premiere during Asteroid Day LIVE. Each specially produced video will highlight a famous asteroid's unique characteristics and back story. Taken together this series demonstrates the remarkable diversity of asteroids and explains the fascination that now surrounds their study.
"Let's all keep aware of the significance of Asteroid Day. Asteroids are still out there, and we still do not know all of them, so we need to be circumspect. We need to keep doing the research to safeguard the future of this planet, for our children and our grandchildren. Let's keep Asteroid Day in mind. I'm very proud to be part of it" says Dr. Brian May.
Asteroid Day's Luxembourg-based partners Broadcasting Center Europe (BCE) will ensure the live streaming of the event on Twitch and the playout of the programme to SES, which will make Asteroid Day TV available globally to tune in via an SES satellite.
For more details on Asteroid Day LIVE, visit https://asteroidday.org/asteroid-day-live