24.11.2022
LN24 entrusts BCE for the distribution of its news channel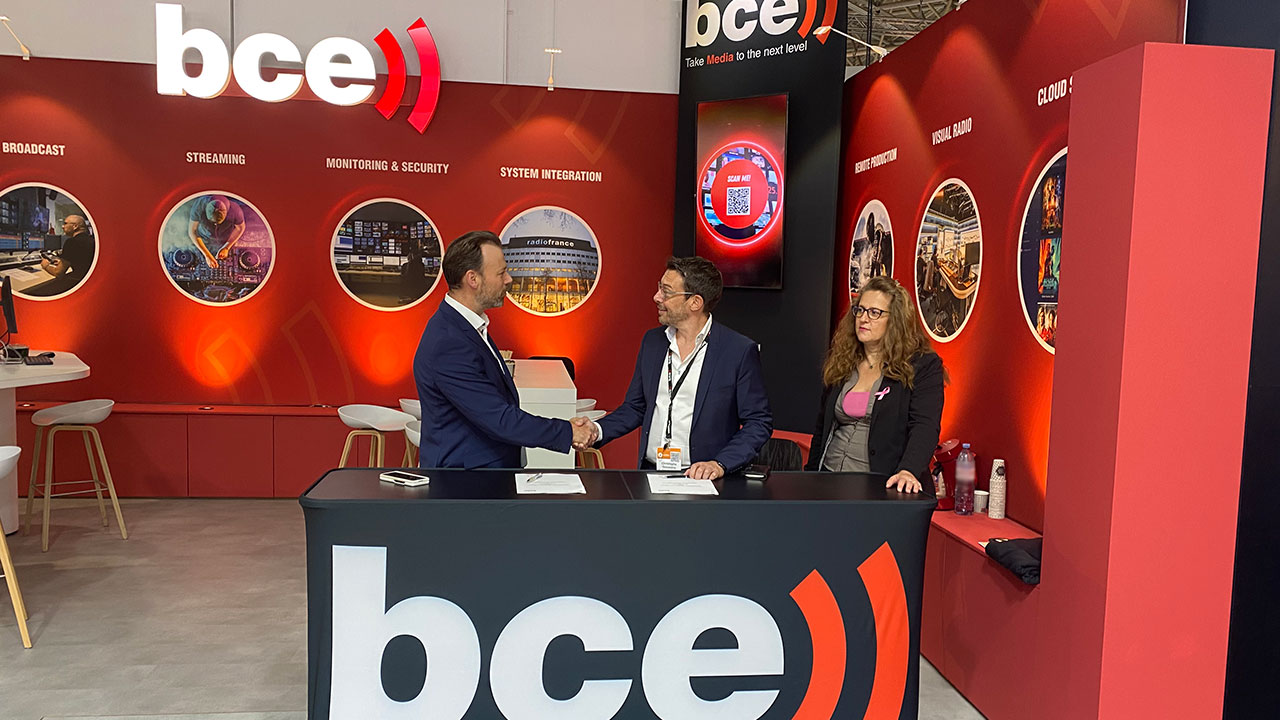 LN24, the first 24×7 news channel in Belgium, has selected BCE for the distribution and monitoring of its channel.
LN24 covers political and economic news, both in its national and international aspects, decodes social movements and embraces sporting and cultural events. LN24 verifies the information it publishes and offers a positive approach of current events. With a newsroom and studios based in Brussels (Belgium) LN24 distribute its channel, via an extended partner network, on a 24×7 basis via linear and non-linear platforms.
During the latest IBC trade show in Amsterdam (Netherlands), BCE, a European leader in media services, system integration and software development in the areas of television, radio, production and postproduction, telecommunication, and IT, signed a major contract with LN24.
Services encompass the distribution of the news channel to its partner network, including Orange, Proximus, RTBF (Auvio), Telenet, and VOO, as well as the 24×7 monitoring via BCE's Network Operations Centre and the compliance recording. While BCE's connectivity, technology and expertise were essential for the realization of this project, it is BCE's environmental responsibility which triggered its fulfillment.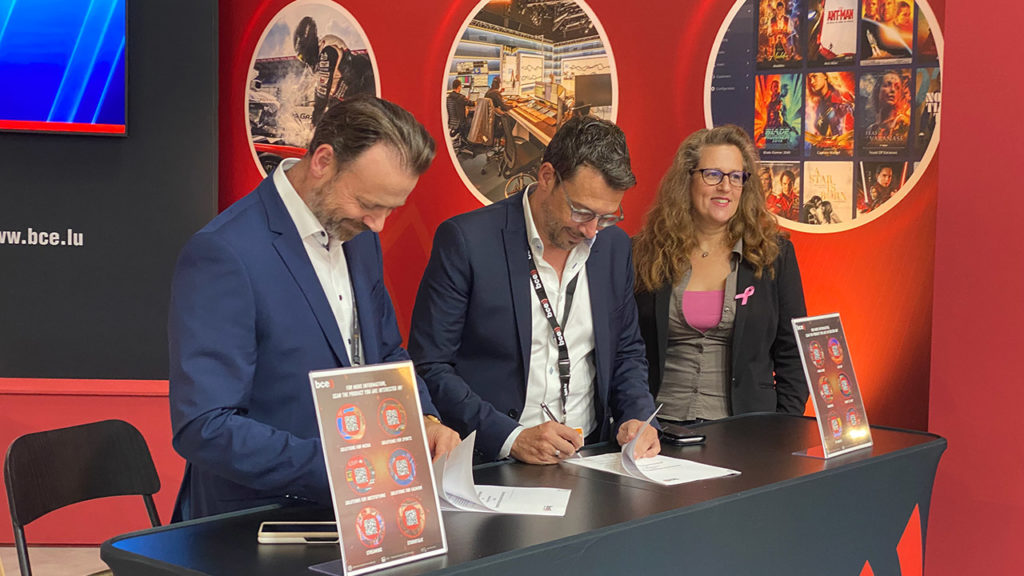 From Left to Right: Steve De Jongh (CTO at IPM Group), Christophe Goossens (CEO at BCE), Stéphanie Schaeffer (Sales Account Officer at BCE).
"Aware that electricity consumption is responsible for most of BCE's carbon emissions, it was paramount for us to take this major step towards a more responsible use of technology. We are glad to welcome LN24, who's environmental views match our commitments and are looking forward to strengthens our relationships with the news channel in a near future." Explains Christophe Goossens, CEO at BCE.
"LN24 intends to work with the most efficient and up-to-date technologies in order to build a best practice for media in Belgium. We are proud to work with BCE's expertise and know-how." Emmanuel Tourpe, General Manager of LN24.