10.05.2022
L'Equipe is live with BCE's remote voice-over solution: Holovox

Delivering each week more and more live video content to its viewers, L'Equipe successfully launched its OTT platform. More live content means more live comments, and in these pandemic times it was important to find the right tool. To do so, L'Equipe selected BCE (Broadcasting Center Europe) and jumped in the new remote production era with Holovox, BCE's remote voice-over solution.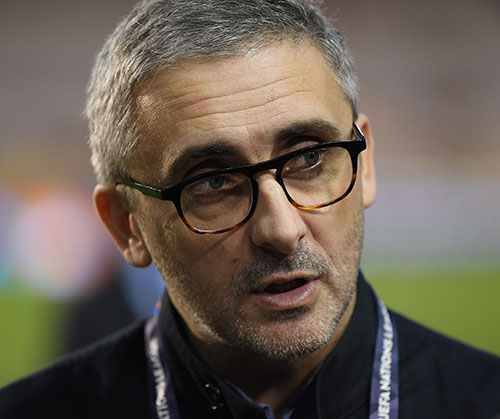 Exclusive interview with Jérome Aubin, production director at L'Equipe.
---
Can you briefly introduce L'Equipe in the context of its digital transition?
Jérôme Aubin/JA/ The launch of the L'Équipe platform is a turning point for our group, a turning point that we can place on the same level as the transition of our newspaper to tabloid format or the access of our television channel to free DVB-T. It is now digital that is entering a new era with our site that is transforming into a content platform.
With this platform, L'Équipe enriches its editorial offer and creates two universes: explore, the original creations and content of L'Équipe and live, the largest live sports offer accessible to all. These two new universes complete our information offer, which remains at the heart of our offer. This platform meets the image of our group, innovative and ambitious. It brings expertise, exclusivity and is an emotions amplifier.
Finally, thanks to this OTT platform, L'Équipe offers increasingly exclusive and innovative content to strengthen its business model, namely, to recruit and retain digital subscribers and develop its free audience to generate advertising revenue. The L'Équipe group has many assets to succeed in its transformation: an editorial staff of experts, a digital power, the only free sports television channel in France and a brand, strong, built through its newspaper which remains the foundation on which we rely.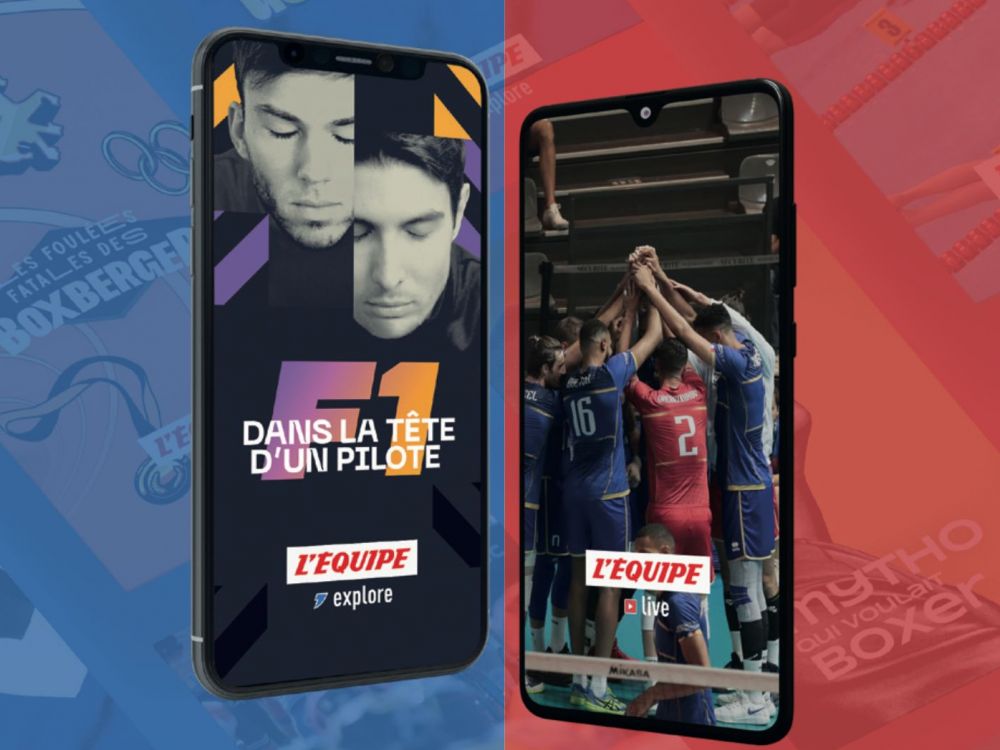 Remote production is in the heart of sports media, L'Équipe stands as one of the first media players to integrate it in its live workflow, are you looking forward to integrating more remote activities in the future?
JA/For us, it is obvious that sports production must reinvent itself. Voice-over is one of them. However, we will only move to full remote production when the economic interest is beneficial. To date, however, we cannot really say that this is the case, especially since we mainly produce small sports events.
L'Équipe announces more than 2500 hours of live content per year. At what level will remote production play a role in this massive offer?
JA/All 2500 hours of live will be commented with BCE's Holovox. This corresponds to an economic model necessary for the viability of the "Live" project.
Broadcasting Center Europe (BCE) is a historical partner of L'Équipe and we have forged strong ties together. When we looked for a Voice-over system, naturally we turned to BCE. The company seemed to us to be the only ones to provide us with this service (system &workflow).
On the other hand, BCE listened to all our comments and was also able to make its Holovox solution evolve, in order to match all our needs.
Can you give us more details on the workflow of BCE's voice-over solution? Both in terms of user experience and technical workflow?
JA/The BCE solution is easy to use, fun and reliable. All it takes is an internet connection and a computer. However, to ensure the best sound quality, we decided to add an external sound card.
We have been using the system since the launch of the Live platform and all our commentators are using this remote voice-over solution.
When the pandemic will belong to the past, will L'Équipe continue its transition to remote workflows?
JA/Pandemic or not, it was necessary for a channel like ours to find solutions to produce more content while better controlling costs. The remote voice-over is one of chosen means. Thanks to our partnership with BCE, we exchange a lot on these technologies, and we rely a lot on them to bring us new ones.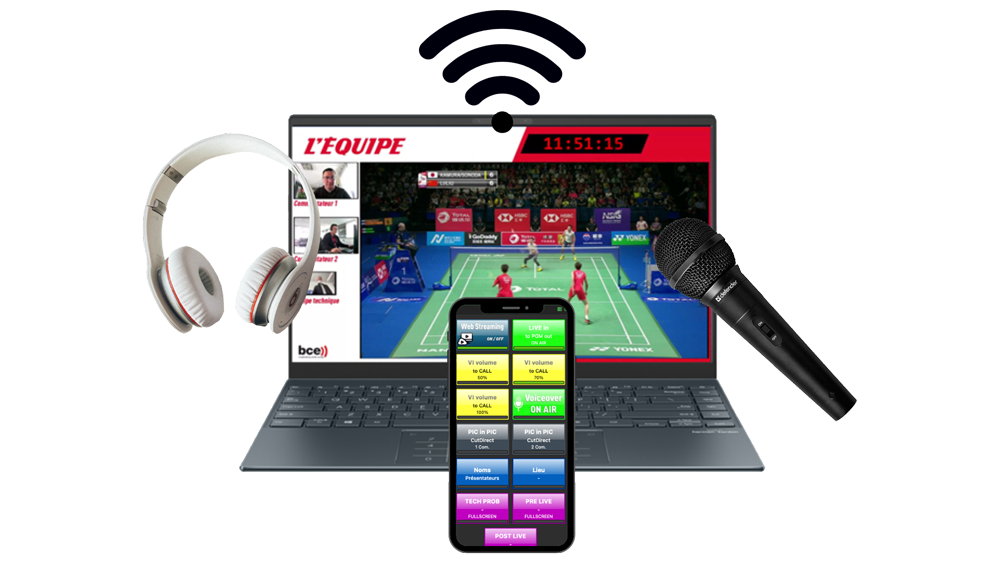 ---
Note from the editor:
The Holovox platform started on May 20th, 2021. One year after (May 20th, 2022), L'Equipe covered more than 600 live events with BCE's remote voice-over solution. This represents more than 2600 hours of content.
About 95 journalists at L'Equipe have an account on Holovox and work daily with the platform to create each day more live content for the OTT platform of L'Equipe.
The sports covered with Holovox range from Ice hockey, Football, Volleyball, Swimming, Triathlon, Biathlon, Field Hockey, Basketball, Handball, Rugby, Badminton, Tennis, Athletics, Gymnastics, Archery to Climbing, Mountain biking, Cycling, Motorcycle, Formula E, Canoeing, Horse Riding, Snowboarding and Skiing.
With the transformation of its website in a new video platform, L'Equipe saw an increase in the number of visitors to its site by +303,386,866 visits over one year. Proud of the success of its customer, BCE continues to provide its remote voice-over services and platform to L'Equipe with new features such as the insertion of advertising video clips, directly from the remote.