10.01.2023
BCE covers the New Year's interview of Fernand Etgen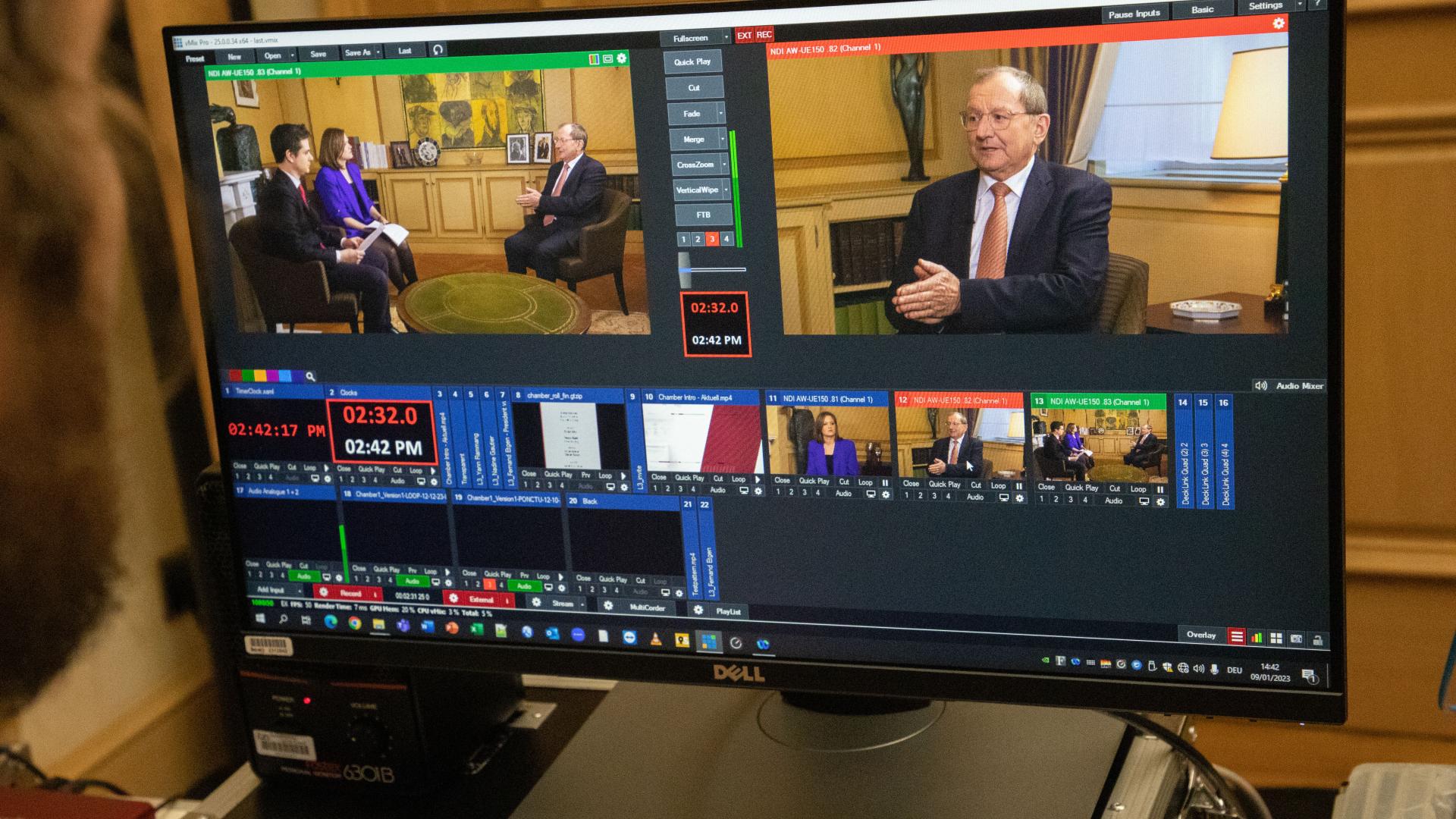 Part of its services for the program Chamber Aktuell, BCE was at the Chamber of Deputies of Luxembourg, to cover the New Year's interview of the president of the Chamber, Fernand Etgen.
Produced by Broadcasting Center Europe (BCE) in high definition from BCE's studios, the program Chamber Aktuell is a 30-minute program recorded every Monday afternoon and broadcast on the Chamber TV channel in the evening.
For this special New Year interview, BCE's production team was on site with a mobile production unit, which allows full HD production in a non-studio location. The interview took place in the office of the President of the Chamber of Deputies, where remote controlled cameras were installed as well as lights, sound, and a prompter for the program presenter, while the mobile unit was operated from another room.
The program was broadcast on Chamber TV, live from BCE's broadcasting centre as well as streamed on the Chamber of Deputies website www.chd.lu.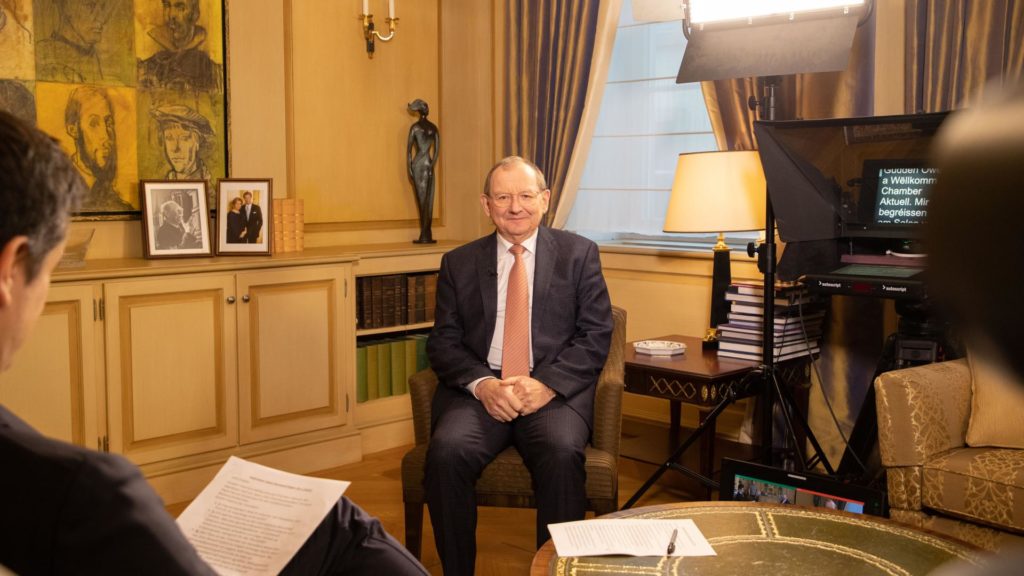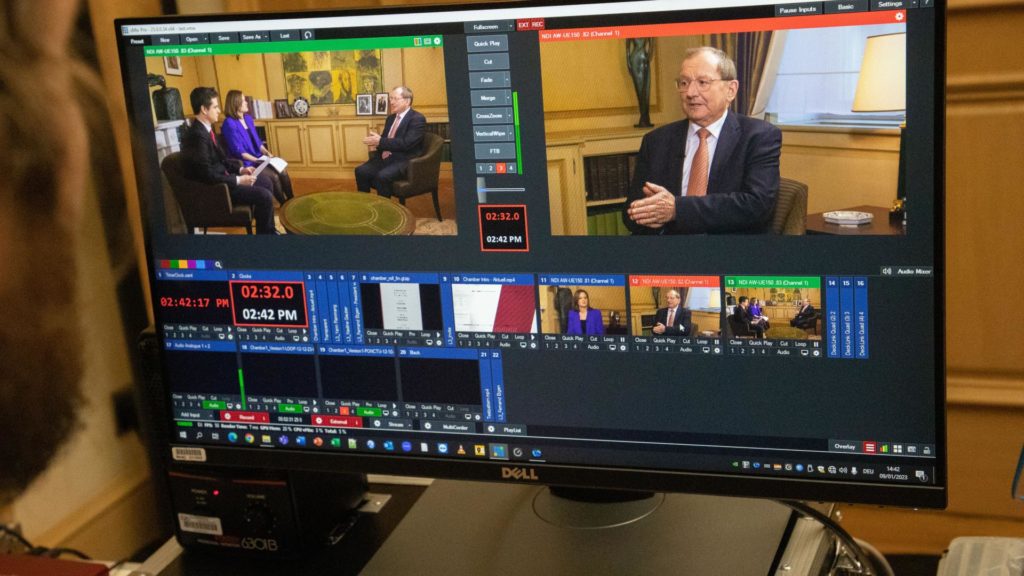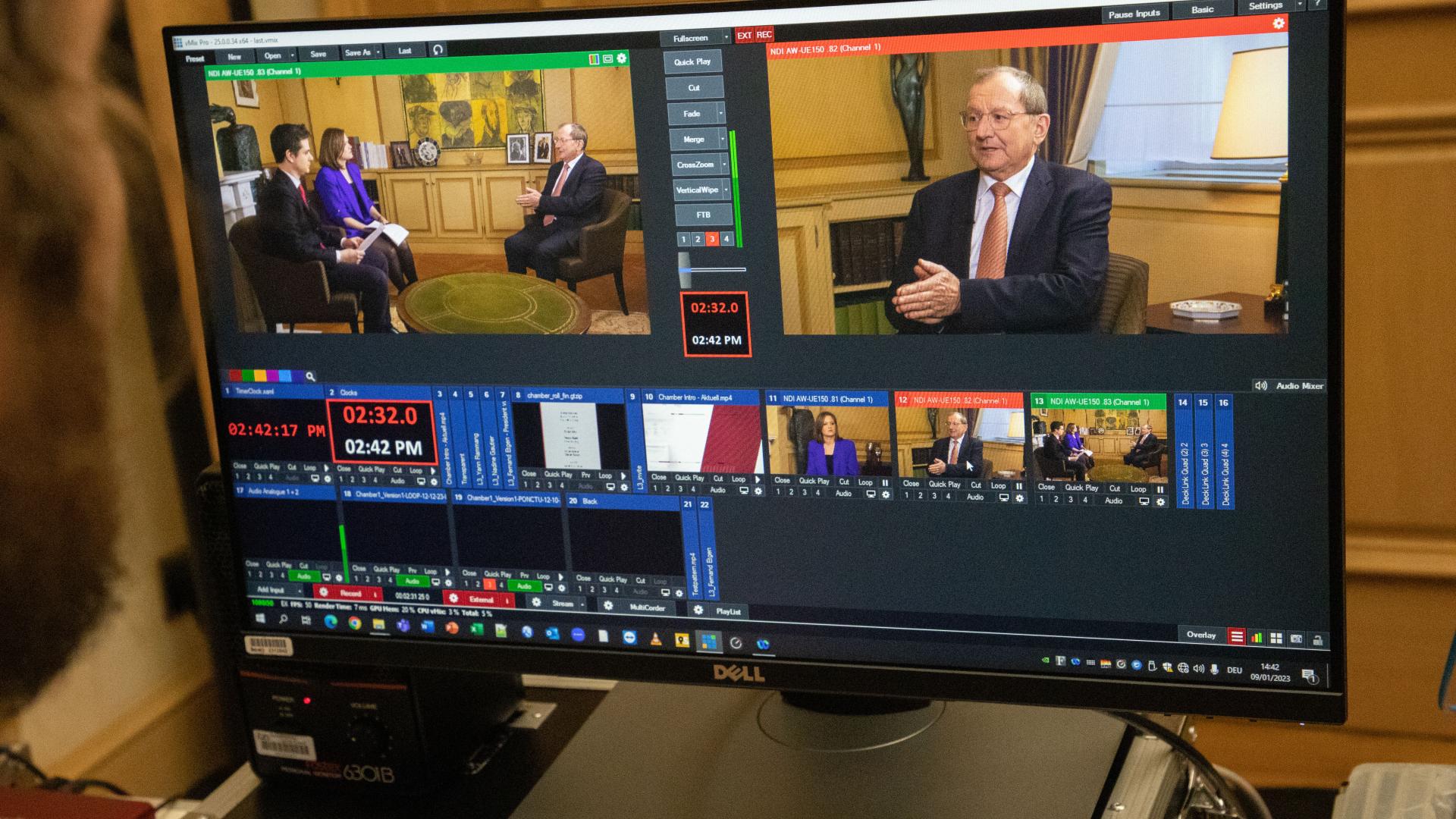 The program looked back with the President of the Chamber of Deputies on a turbulent political year that was marked by the transition between the health crisis and that of the war in Ukraine as well as a discussion with Fernand Etgen on the question of the effect of these crises on Luxembourg society.
The program was also an opportunity to discuss the next prominent topics for the Chamber of Deputies, among other things, the "Super Election Year" of 2023.
"We are glad to start this production year with the interview of the president of the Chamber of Deputies, Fernand Etgen. Technically speaking, our mobile production unit is a fantastic gear which allows high quality productions at the premises of our customers." Lloyd Winandy, Production Manager at BCE.