Share with the world
Give your audience access to all your conferences, meetings, events and more.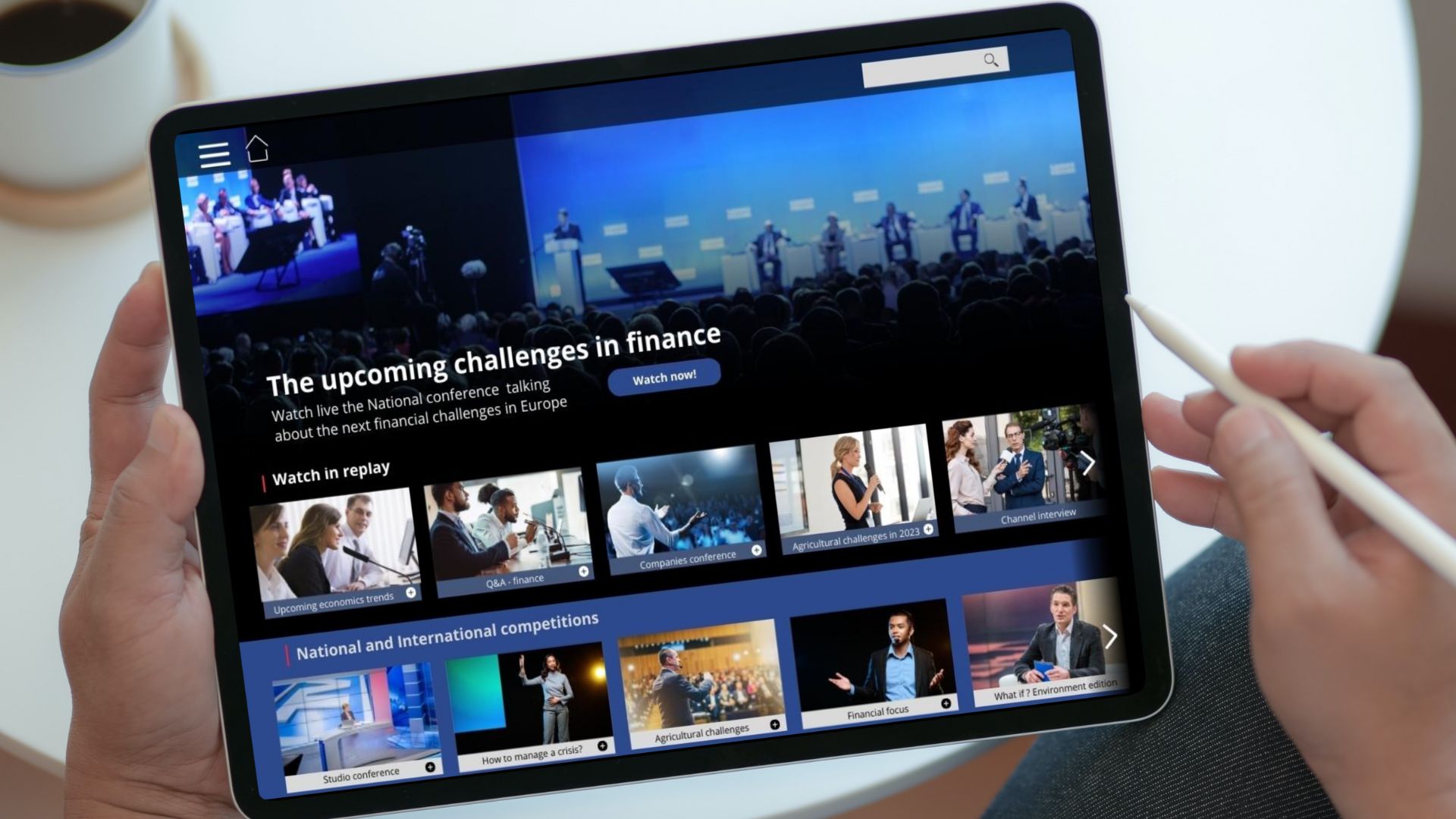 Create your online portal
With BCE publish your content as VoD, Replay and on Social Media while ensuring the security of your content. Give your audience the access to all your conferences, meetings, events, including all your archives as well.
The first step of your video portal is to create the best user navigation. To do so, BCE's UX designers ensure a smart architecture to ensure customer retention.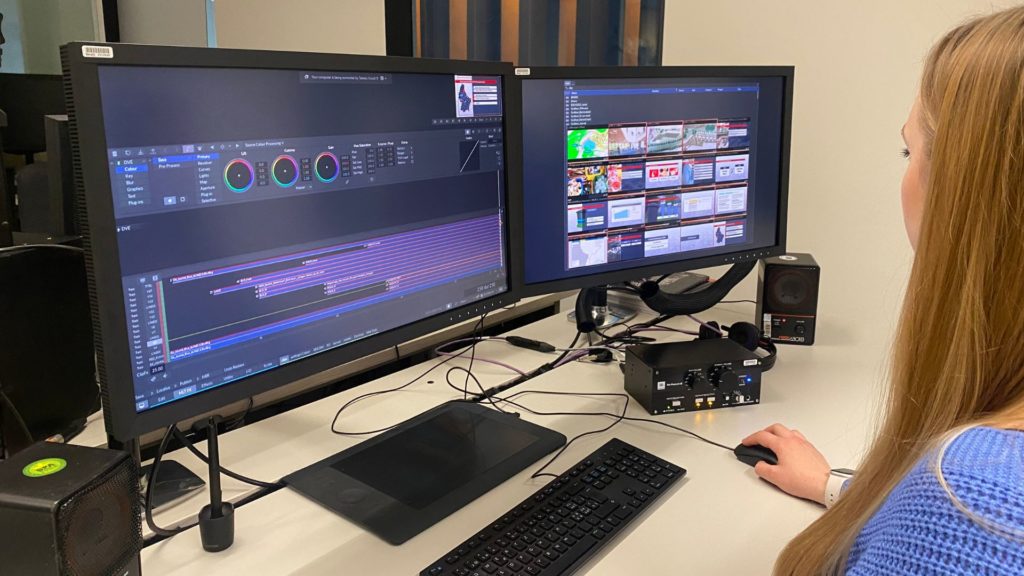 Easily manage your content, update its metadata, list the available formats, preview your files and adapt your portal videos wisely.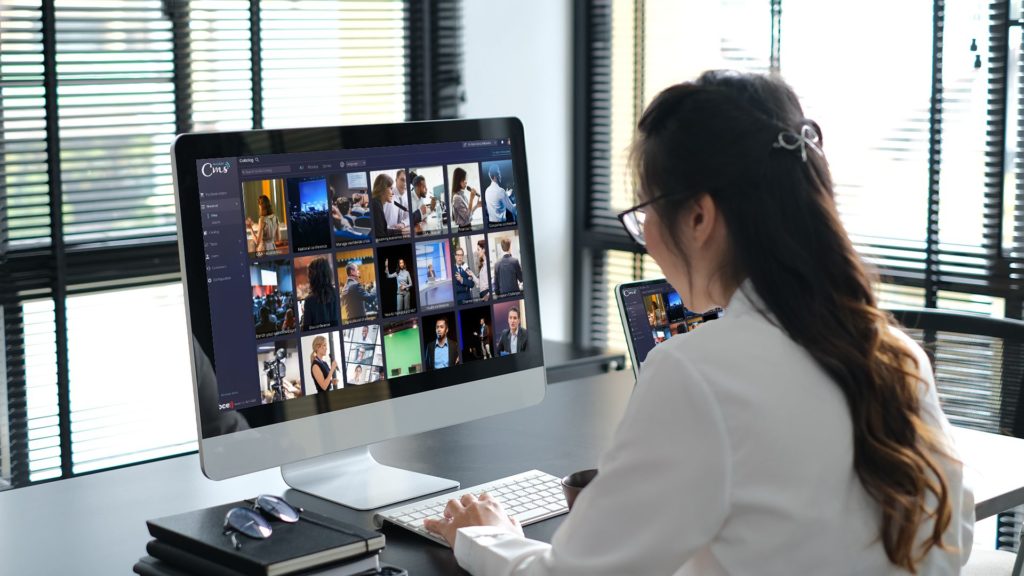 Publish your videos on your portal, push key videos and trailers on social media as well as on your partners websites.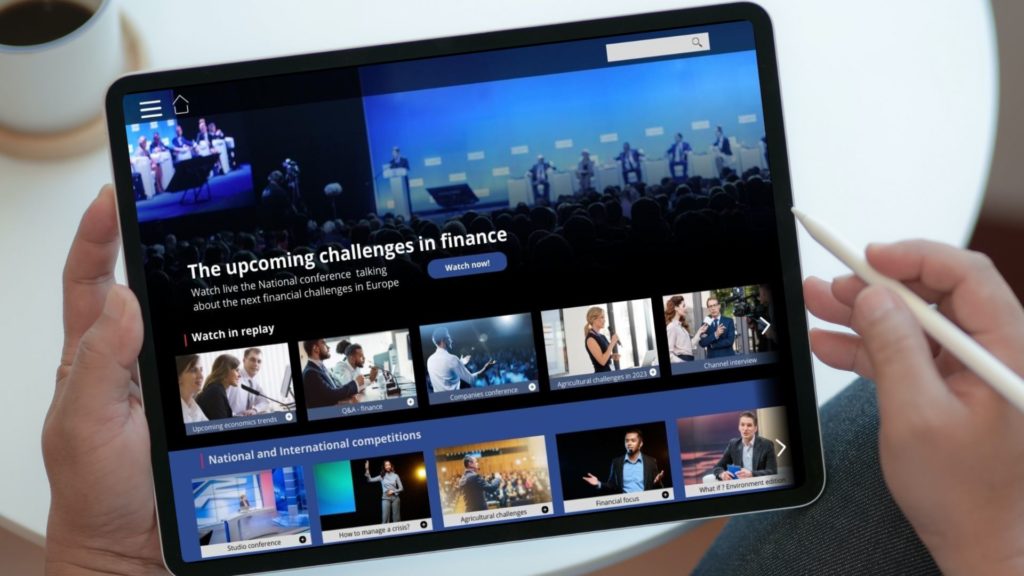 AND MORE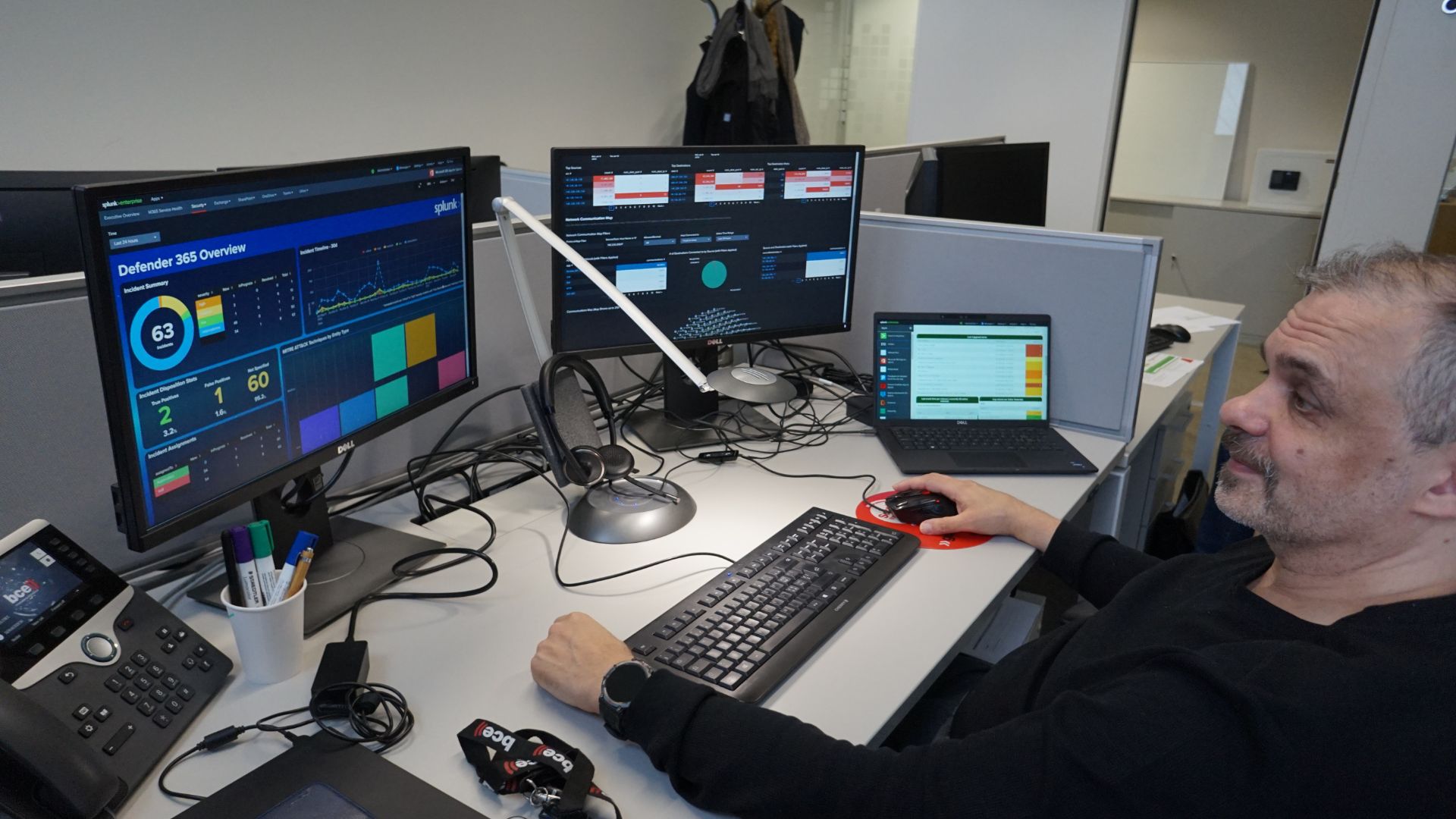 Secure
Protect your videos from unauthorized distribution or fake content generation with Digital Rights Management (DRM) solutions.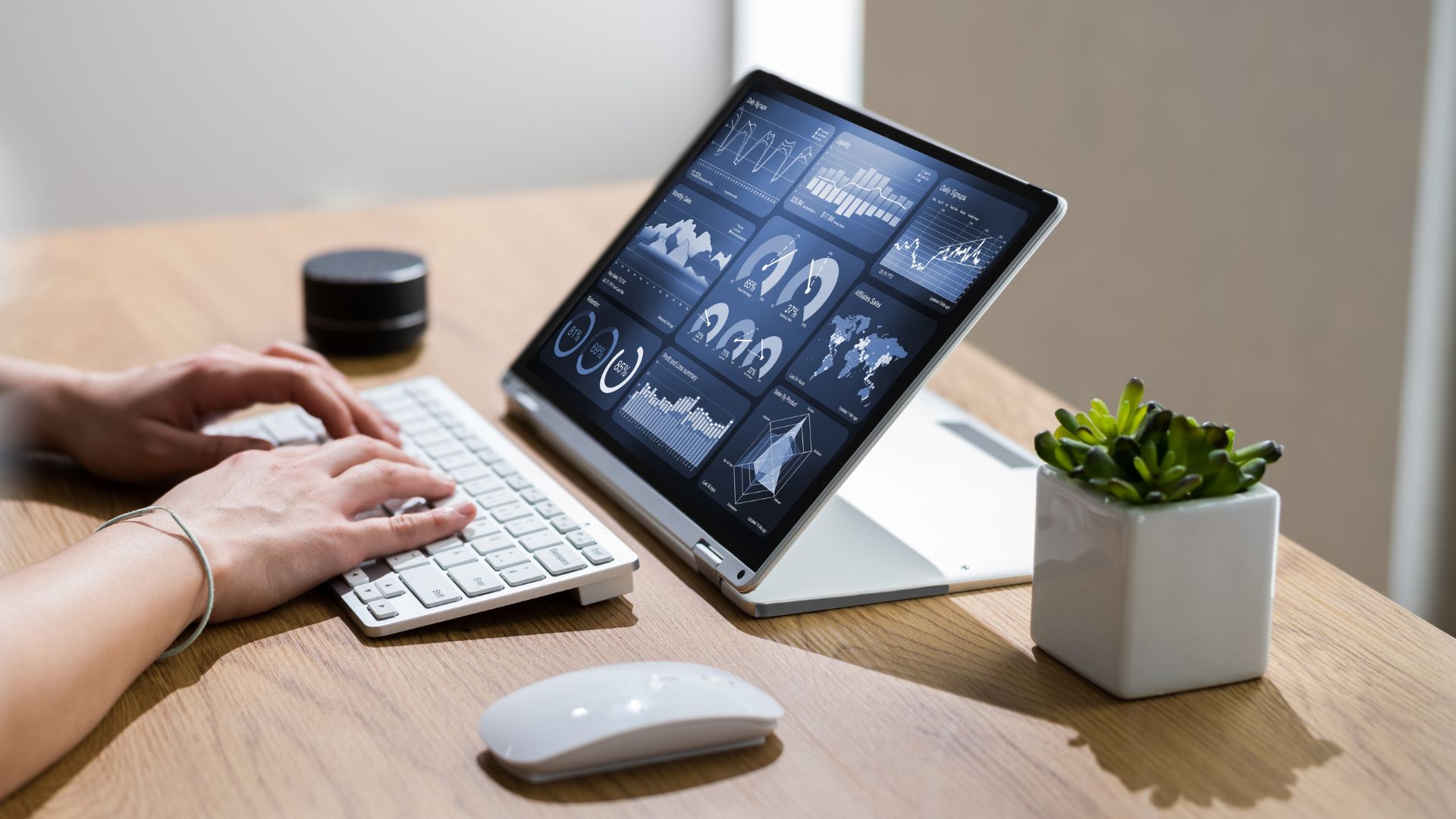 Analyse
Adapt your content strategy, develop your activity and enhance viewers loyalty with BCE's analytical tools.
GET IN TOUCH NOW!
Fill out the form and get in touch with our experts!